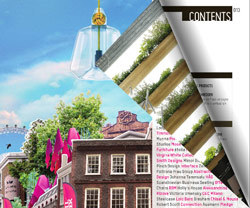 The content you supply is how the consumer will find you online; the consumer will be actively searching for information to a particular problem or issue they may be having that is in your field of expertise, it is up to you and the content you provide to inform, educate and attract the consumer. The presentation of your content becomes ever more pertinent, first impressions are everything and there is no better way to create a great first impression than by packaging your content through flipbook animation.
Flipbooks have played a pivotal role in the digital revolution that has surrounded us since the inception of the online domain; flipbook animation has breathed new life into the static PDFs of their printed cousins, their use of interactive features allied with a larger reach, low cost production and the capabilities of tools in the vein of analytical analysis for all parts of your flipbook make these a marketers dream.
Time to get creative
Flipbook animation endows the publisher with unique ways to not only house their content but to house it in creative ways that will attract the consumer and encourage engagement. Publishers simply have to get creative, the internet is a vast domain with a sea of web pages and businesses all competing for the consumers much coveted attention. It is down to the publisher to ensure their content, while being relevant and of the highest quality also utilized the advantages inherent within flipbook animation, advantages in the vein of;
• Rich media to stimulate the senses of the consumer.
• Responsive layouts allowing your content to be available across devices.
• Google analytics integration within the flipbook.
• Interactive capabilities that will engage the consumer.
• Aesthetically pleasing content through the use of image galleries and slideshows.
• The ability to allow the consumer to download your content and read later.
Think of it this way, you might have the best content in the world but without the proper means to deliver that content to the consumer, a means that will be available through whatever device the consumer chooses to view it on, then you ruin the very real risk of losing out to competitors and other businesses who have adapted this approach. You simply must have a variety of digital distribution channels available to you, and working for you, at all times.
Interested in seeing some flipbook animation at work? Why not have a look at some of these great samples.
I hope that you enjoyed today's blog and taken something of value from it, as always if you have anything you wish to add to the subject please do so in the comments box below, we would love to hear from you.