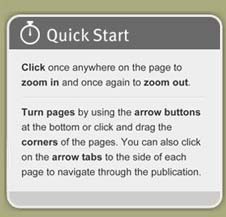 Sometimes when we get really used to something it is hard to see the wood from the trees, lots of our new customers ask about what they can change in their publications and of course they can amend and mix it up as much as they wish to with lots of options in the software for background changes Icon color, toolbar color and all that.
But there are also two cool features which when executed correctly can really look the part the first is the Customisable button option, everyone who uses 3D Issue has seen how we can quickly add in great video embedded or using the video button, what a lot of people don't know is that those buttons can be swapped out for whatever icon you'd like.
To change the button in question you need to:
1. Go to Options from the Menu bar
2. Select Button Images …
3. Select the button you wish to amend
4. and finally select the PNG file (which are the primary icon files, file…)
The second really useful feature is adding in a new quick start menu, so instead of the default 'Quick Start Guide' you can add in a logo or a nice Arrow icon, this is really a good one for the graphic designers out there this section of the publication is right there pride of place at the center so make that space work – get cut through by using it as an extra way to communicate with your audience.
You may of course choose to leave it in there after all the information included by default is useful, but if you're the type of organisation who uses the Archive feature and have readers who move between issue they will understand how to navigate through their publication so maybe give them something different the image top right is the section in questions and to change that click on:
1. Design Tab
2.Appearance
3. Intro and select Custom
4. Add you JPEG file and select OK, now you'll have a better first impression and more cut through for your brand – at the very least we recommend that this section of your publications is like the default but in your all important company colors, because when it comes down to most things its the little things that count!
If you'd like some assistance let us know e-mail us at support@3dissue.com.

By 3D Issue