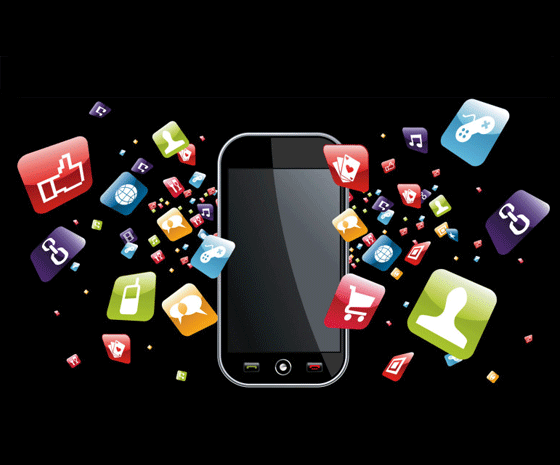 The main debate within the technology industry seems to revolve around whether people prefer using Apps to Mobile web. With the industry continually moving forward, keeping up-to-date with your target audience is becoming much more difficult. In knowing this, many businesses are constantly striving to improve upon their current strategies. The question on many people's minds seems to be whether or not apps are the future and if this is the next step they should be taking. With this in mind we will focus on the benefits of creating an app and how you can track what your audience is saying through your event app.
According to Flurry, apps are continuing to dominate the time spent on mobiles, with 90% of mobile minutes being spent using apps. This figure alone shows the move to apps is happening relatively quicker than expected. Taking this into consideration businesses are now beginning to make the transition to creating apps.
There are a number of reasons why creating an event app for your business is the right step for you. Bringing your content to the next level ensures your target audience will find your content and keep you in the loop. As your audience moves, you too must follow suit. However, it is much easier said than done when moving to the app world. You are then faced with difficult decisions such as 'where do I begin', 'which platform is right for me' or even 'how do I create an app?'. These are all questions we will answer here today. Creating an app may come across as a difficult task, however with 3D Issue apps you are ready to go within minutes, no coding or technical skills required. 3D Issue apps are an online platform which allows you to create your very own app that is viewable on any iPad, iPhone or Android device.
There are a number of impressive features that are provided with 3D Issue apps. Including the cross platform aspect, auto-updating, cloud storage, live editing and the fact you can aggregate content from multiple different sources including many social media sites, blogs and feeds etc. The auto updating feature also allows you to track what your audience are saying at events, with fresh content being uploaded quickly this allows you to keep in contact with your audience ensuring they always have the latest information. Not many app creators provide you with in-depth statistics on your user's performance.
However, one of the main features is the ability to track what your audience is saying with your event app. Being able to get in-depth statistics on your audience's behaviour and see exactly how they are interacting with your content is a huge bonus. In getting this information you can adapt your app and content to what your audience wants and needs, always ensuring your target audience is first priority.
If you are unsure on what your next step is then do not hesitate to contact us. We would be more than happy to help you in the right direction. In the meantime, why not check out some samples created using 3D Issue apps and see for yourself how easy it is to create your very own event app.