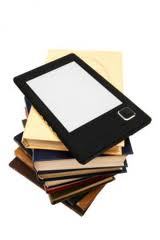 Considered as the world's third- largest economy, Japan is one of the most attractive countries to invest and expand any business. According to an article published on businessweek.com Japan generated $22.5 billion in revenue last year based on the reports of the Japan Book Publishers Association. This figure shows that the Japanese publishing market is a promising area for the digital sector. Nevertheless, this has not been the case of e-readers.
What is the cause of the e-book's struggle to succeed in the Japanese market?
According to this article some of the reasons why foreign companies have stayed away of the Japanese market are the following:
-Their software had difficulty handling Japanese characters as well as reading vertically rather than horizontally
-Publishers are not keen to invest in the content  as there are not many e-readers and the public do not want to purchase the e-readers because there are not much content.
-Publishers have also difficulty obtaining digital rights to authors 'work
Recently, however; the Japanese e-reader market has been going through some relevant developments that could change the story of e-books in Japan. One of the most important ones is the launched in the market of the EPUB 3.0 by the International Digital Publishing Forum. The EPUB 3.0 can display text vertically which solves one of the key difficulties in the Japanese market and provides a high standard presentation.
The businessweek.com  also reports of other developments in this sector in the recent months. For example, local e-commerce Rakuten introduced a Japanese version of its gadget meanwhile Google unveiled a Japanese-language version of its online bookstore. Apple also announced in October a new version of its iBooks application that will support Japanese-language e-book and Amazon announced it would start selling its Kindle Paperwhite e-reader in Japan as well as opening a Kindle store on its Japanese website.
What kind of changes can these events bring in the e-book market in Japan?
Firstly the development of the EPUB3 format enables a breakthrough for digital publishing in Japan as it opens doors for newcomers to the e-reader sector and in the near future this can allow further development and growth in the publishing industry in general. The businessweek.com.com also asserts that the developments are putting pressure on established players. For instance, Sony, an early leader in the market, recently released a new version of its Reader device at half the price of its predecessor (9,980 yen)
In conclusion, the developments in the e-book sector aims to foster the growth of the publishing industry in one of the most promising marketplaces in the world. Do you have any queries or comments about the developments of the digital publishing and how to get the most of these opportunities? Please e-mail us at sales@3dissue.com
By 3D Issue