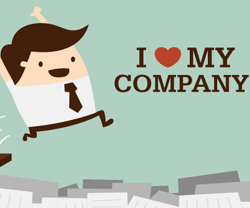 1. Building a community
Apps are not just for external communication. More and more companies have realised of the potential of these little handy tools as a means for internal communication and to keep employees up to date with all that is going on within the company.
When we started developing our app platform we wanted to make sure that clients could add content not only from RSS feeds, alerts and CMS communications but also from any digital content distribution channel available inside the company.
An average company traditionally uses 14 different platforms to communicate with their audience. Our aim was to collect all of that content in just one place.
3D Issue's app platform allows you to include RSS, feeds, alerts and content management systems, social channels such as facebook, twitter, pinterest, google+, youTube, vimeo, Instagram, flickr and tumblr, it can even collect and publish content sent via email or added manually through our online portal.
A new feature lets you to create RSS feeds out of pages that don't have RSS structures available on their site so you can extract content from listings and search results.
2. Encourage participation
We have been working with a number of blue-chip companies such as eBay, to create this type of community app where their employees could participate in the content creation process.
eBay had 2 major events this past year, when they split with PayPal and their 20th anniversary.
They wanted their staff to contribute with the content creation. To do so, they created unique hashtags and asked their employees to take pictures or videos related to the event and post it to their personal social accounts with the relevant hashtag.
Our platform would then search through all the social networks to find any reference to the hashtags and then extract that content and submit it to the app instantly.
One of eBay's main concerns was that potentially anyone could access and abuse a hashtag. In order to solve that issue, we included the option for the customer to choose if they wanted the content to go live by default or to hide it until an editor could review it.
Apart from that, we also included a new option that allows people to submit content via email from pre-approved e-mail addresses. The only eBay had to do, was go to their dashboard inside the platform and add the email address of the people they wanted to contribute via email. The user would then receive an email with the instructions.
This traditionally suits companies that only want a few contributors, if you wanted to add all of your employees then the best strategy would be to create a unique email address on your domain (let's say your domain is www.acme.com) dedicated to submitting content to the app (appnews@acme.com for example).
Next, ask your web master create a mailing script that:
• Catches all emails send from any acme.com email address and sent to appnews@acme.com
• Forwards those emails to the unique email address that was forwarded to appnews@acme.com when that email address was added as an approved contributor in the app dashboard.
That's it, you now have an app platform completely powered by your employees.
3.Secure access
If you are using your app with internal communication purposes, you'd probably want for that content to be available only to approved readers, ie employees. This is why we ensure that the client can restrict access to their content. We provide a service to our app clients where a login would be required once the app is launched.
4.Personalised
A unique feature of our app platform the possibility to customise the content around a particular user. Let's say for instance that you represent an international brand who has offices in New York, London, Paris, Hong Kong and Sydney, with close to 5000 employees in each office.
The content relevant to the employees in Sydney may not be of value to those based in New York and vice versa, so you would want to ensure that your content can be easily customizable to suit each audience's needs.
With our library feature you can create a menu wizard with as many rules as you want to determine which content should be loaded to help direct your audience to the content they want.
An example: when the reader launches the app for the first time they could be asked "where are you based". Once the user selects their location, the relevant content would be loaded.
5.Accessibility
As the world has already gone mobile it is important that your employees can access all of their content on the move. Not all clients are keen to put company sensitive content online such as sales documents etc.
Mobile offers a secure way to ship this content to their employees as the content can only be accessed through that mobile device. It's also a great way to ensure that your company complies with the corporate governance that requires you provide your employees with legislated documentation such as employee handbooks, regulatory documentation and health and safety info.
By 3D Issue