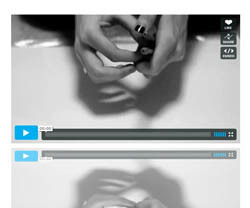 3D Issue has just released version 6.2 of software and it has a number of new and also enhanced features. One of the new features is the ability to add Vimeo videos to digital publications.
In order to add Vimeo videos, there are a number of steps a publisher needs to follow;
Step 1- The publisher must locate the video on Vimeo and copy its tracking number. This will appear in the URL of the video in Vimeo. For instance the url www.vimeo.com/27359051 , the Vimeo tracking number to use is 27359051.
Step 2- The publisher can then open the 3D Issue software and select either to embed the video or to have the video pop out This can be done by clicking Design> Interactive. In this instance, the embed video option will be selected.
Step 3- The publisher must select an area in which to embed a video, as you can see from the below screenshot, there is an area available in this page in the blank iPod screen;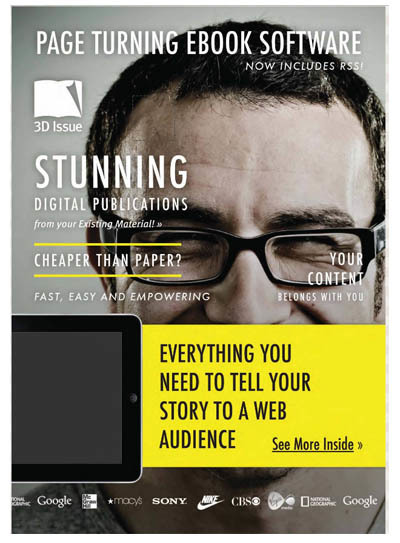 Step 4– the publisher must select the embed video button in the interactive tab and to drag an area in which the video will appear, the embed video button is highlighted as follows;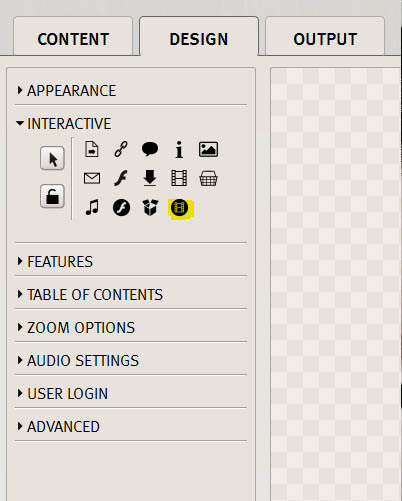 Step 5-once the area selected has been dragged to embed the video, the tab to search for the video will open. As a Vimeo video is being used, the Vimeo video tracking number will be used as follows;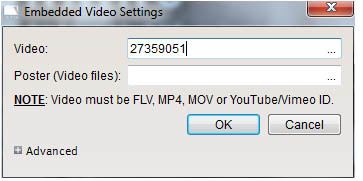 Step 6– Once the publisher clicks Build and build the publication online, the video will appear in the embedded video area as seen below;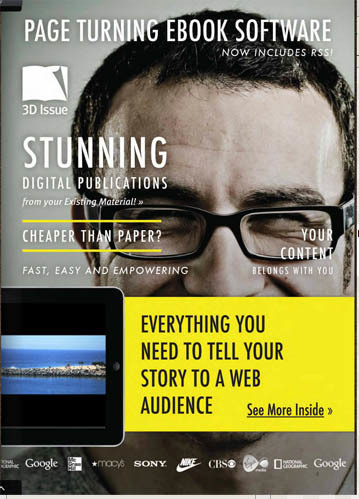 Vimeo are not the only video types that can be displayed, publishers can also use MP4, MOV, FLV and Youtube videos.

To try out the 3D Issue 14 days fully functional trial, please click the following link; 3D Issue trial.
By Derek Kelly