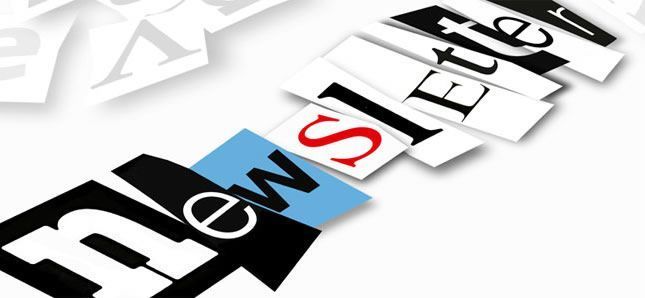 How many newsletters have you signed up for? How many of those do you actually read? I know I receive around 15 newsletters (if not more) in my inbox during the course of a week. From those 15 I open 3 or 4, but probably read and click on just one or two.
When I open my inbox I usually scan through all the emails and check the boxes of those I want to delete first. Sadly most newsletters fall under this category, why? The reasons may vary, but the truth is that the result is always the same: I will most certainly end up deleting all the newsletters in just one go without giving them a chance.
I'm sure that after all the effort you've put on yours the last thing you want is for it to have the same fate.
These email Newsletter best practices will help you avoid it:
Mobile friendly
Make sure that your newsletter offers a seamless experience on mobile. After all, more than 50% of the emails are opened on smartphones or tablets. We all know how frustrating it is to open an email and find ourselves pinching and zooming in and out because of a poor mobile design.
Frequency and consistency
Choose a day and an hour and try to stick to that schedule. Not only will your audience know when to expect your newsletter, you will also create expectation.
Pay attention to images
Photos and images are an appealing type of content, they drive attention and are easy to the eye but choosing a nice image is not enough. Make sure that you add a clear, descriptive "alt text". Not everybody enables images to download automatically in their emails and not adding that text will result in a blank space. For that exact same reason avoid including text as an image or sending newsletters that only include photos.
Test, test, test
Apply this principle to days of the week, times, subject lines etc. Don't be afraid to play around and try new things, new formats, call to actions etc. What may work for some may not work for you. In fact, what was working for you in the past, may not work for you in the future. People, trends and technology change. Be prepared to be flexible.
If you are looking for an easy, eye catching technology that will help you follow this email newsletter best practices, you can start by giving Hubs a try, and if you have any questions you can send us an email at info@3dissue.com