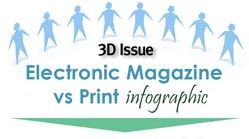 Which do readers prefer ……digital or print magazines?
Our latest infographic entitled 'Electronic Magazine vs Print infographic' can provide you with relevant information to answer this dilemma.
Most publishers are faced with the challenge of choosing the best course of action to reach their target audience – providing readers with the traditional print or exploring the digital publishing.
Our latest Infographic is based on findings from a study by ComScore Inc., a leader in measuring the digital world's performance. The salient findings indicate that readers in general have a common ground – Everyone loves reading magazines!
This infographic also highlights the following key information:
–       The readers' behaviour towards reading digital and print magazines
–       The readers' preferences based on age
–       The digital readers' preferences regarding the platforms used to access a publication
An essential ingredient of success is a good knowledge of your target audience, visit our trends and statistics section to access relevant articles on the publishing sector. Share this infographic with your followers simply by adding it to your site or blog and spread the promising news on the publishing sector. Enjoy!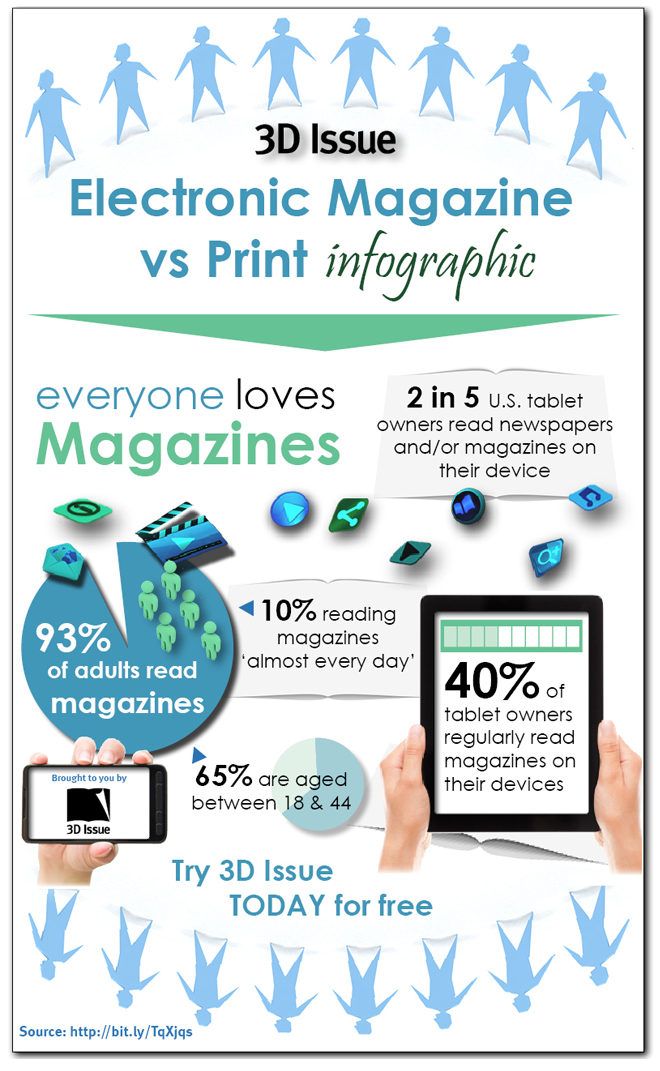 By 3D Issue
Embed This Image On Your Site (copy code below):