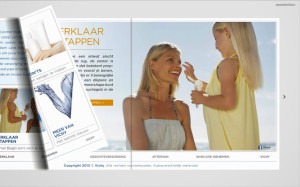 If you were interested in a particular product or service where would be the first place you would look? Only a few years ago you may have been met with varying responses to that question but today the vast majority of answers would center on one common denominator, online. The online platform can offer so much to the consumer in terms of content, particularly through eCatalogs.
An eCatalog can increase sales, reduce your costs, and deliver the right products and services to the right users and clients. As consumers increasingly gravitate towards the online environment it is important to provide the consumer with a shopping experience that caters for their needs. An eCatalog can enhance your brand and offer shoppers an experience to match their online browsing habits. It can offer you a virtual shop front for your goods and services, your eCatalog can sell for you and offer the consumer different types of content that would be impossible through traditional means.
Take a look at this video for a brief outline of how to create, design and distribute your online publications.
As mentioned, the e-catalog offers the consumer many options when it comes down to the content they contain, we have previously covered how to create catalogs that will increase conversion rates but for the purpose of today's blog we will outline some of the advantages to the consumer, and the publisher, through the application of e-catalogs for your products and services.
– HTML5 capabilities for mobile devices
– Media-rich publications encompassing the power of video and audio content
– Branding throughout the publications
– Social integration and sharing options
– Fully customizable Output
– Searchable and zoomable content
– The ability to reach your audience on any device
SEO friendly content
– Available for online and offline viewing
You should also consider including:
Video 
A study carried out by E-Marketer in January 2013 found that 51.9% of marketing professionals worldwide cited video as the content with the best ROI as of January 2013. Video content has gone from strength to strength since then and is sure to improve conversion rates within your publications.
Mobile centricity
The world is not only online but is online and mobile. Millions of people around the world are using their smartphones not only as a means of communication but also as an internet browsing devices, your strategy simply has to be mobile centric.
Be aesthetically pleasing with the inclusion of image galleries and slideshows
Your eCatalog should not only be easy on the eye but it should showcase your product range effortlessly, it should enable the consumer to see the full extent of your store through the use of image galleries and slideshows. These galleries should show the consumer in a matter of seconds the extent of what is on offer without them having to look for it themselves! Here are some more details on how to build image galleries for use in eCatalogs.
Allow the consumer to download your eCatalog and read later
Digital readers often want to download the edition so they can take it with them on the go. Enable this functionality in your eCatalog so they don't have to find you online each time they need to return to viewing your eCatalog.
Here is a short video on eMagazine design ideas that show you what can be achieved with a little imagination, the same rich media can be applied to eCatalog creation.
I hope you found something of interest and value through today's blog, as always if you have any points you would like to add please do so in the comments box below. If you haven't already I hope this will inspire you to create your very own eCatalog and start to enjoy the benefits it will undoubtedly bring through the online marketplace.