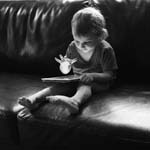 Throughout todays blog we will look at the rise of eBook sales within the children and young adult e-book category. E-books are the fastest-growing area of book sales, especially for youngsters. From the sales stats gathered by the association of American publishers, we see that there has been nearly 300% growth in May compared to the same period last year.
The overall industry if we include all sectors including Trade, School, Higher Education and Professional grew 7.3 per cent so far in 2012 vs. 2011. The total trade revenues increased to 15.3 per cent in 2012. For Further 2012 E-book sales statistics check out the report here.
Every week, a wide number of children's app and e-book start-ups are building a digital publishing future. Big companies like Disney and Scholastic are moving aggressively into the digital space, along with seasoned digital houses like Sesame Workshop, Callaway Digital Arts and Nosy Crow proceeding to launch new apps and children's e-books as stated by Digital Book World.
From 2007 through 2011, e-book sales have more than doubled every year. In 2012 so far, e-book revenues have grown 65.9% across adult trade, children's and religious publishing. Revenues from children's and young adult e-books were up to $27.7 million in May 2012 from $7 million in May 2011, a 297% increase – Digital Book World.
In fact as stated by Venture Beat, adult e-books are set to overtake adult paperbacks as the highest volume product for publishers in America. If e-book market growth continues, it will have far outpaced paperbacks to become the number-one category for U.S. publishers.
New data from the Association of American Publishers shows that a large number of people got e-readers over the holidays, especially for young adult and kids. E-books are showing huge growth, surging from 66.6 million e-books sold in January 2011 to 99.5 million sold in January 2012.
It is exciting to watch the growth of the e-book sales among children and young adult as children young and old look forward to more and more titles becoming available in e-book format for younger readers!
By 3D Issue