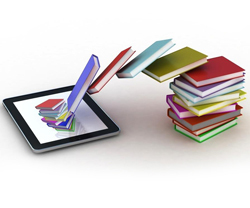 Advertising is the backbone of the print and digital newspaper and magazine industry. Recently, we are hearing more and more commentators talk about the adoption of advertising by eBook authors in their titles, why?
1. With widespread piracy creating extremely low selling points for eBooks, advertising provides a dividend for authors in addition to the retail price of the eBook.
2. The emergence of EPUB 3, Kindle Format 8, and HTML5, the core technology to provide rich media is going to be evident very shortly. More and more eBooks publishers are creating their publications in HTML5 and App formats also for readers on tablet, mobile and smartphones in addition to eReaders. With the increased flexibility of the content made allowable by using these formats which isn't currently possible with epub and mobi, static, dynamic, and video adverts are likely to become very appealing to many companies, especially in bestselling authors who are assured to sell hundreds of thousands of copies!
So, here are 5 ways to feature advertising in your eBooks:
Video Ads
Video ads are becoming more and more popular in the digital magazine industry. With the possibilities awakened for eBooks with rich media via HTML5 technology, embedded interactive video ads are a great way to engage with readers.
Graphic Ads
One of the core concepts of appealing advertising is the emotional reaction created to it. How to do this in a short space of time – by visual communication!
Audio
Audio advertising isn't just for radio. Apps such as Spotify use advertising to increase ROI as it enables their clients brand to be heard to millions of music listeners who use the app for free so everyone wins. In a similar way, audio advertising could be very lucrative when used in combination with audio books. Audio books have ballooned into a $1.2 billion industry, up from $480 million in retail sales in 1997.
Product Placement Links
Product placement has become mainstream in the both film and book industry in recent years, eBooks offer a great way to do this in that the placement can a direct link back to the product. For example:
"Jeff looked around nervously. He tried unsuccessfully to find a familiar face in the now crowded room. He took a sip of his Coca-Cola, then took out his iPhone to commence a non-existent conversation."
Coupons
Books often provide coupons on their final pages that readers can redeem against purchases of related products. This too can be achieved with eBooks, they would simply download and print or scan to redeem at the appropriate stores.
Hope you enjoyed the articles, if you have any more ideas please feel free to enter them in the comments box below.
By Joanna Brien