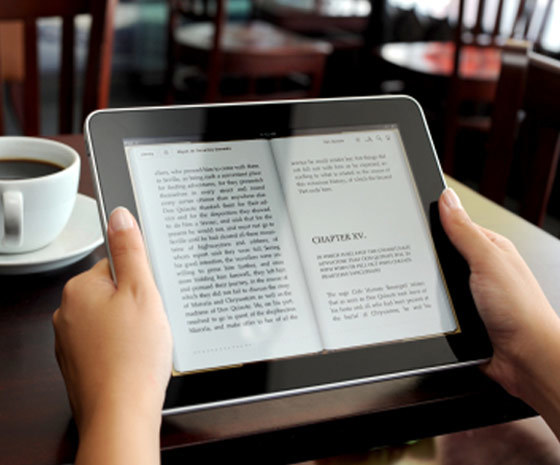 We were asked to write a blog post on easy and cost effective ways to market your e-books from a blog reader last week.
So here are our top tips on how to get your digital publications out and increase the number of readers and sharers.
1. QR codes in offline media and printed material
QR codes are something that we are seeing our customers use more and more. It is becoming a very effective way of connecting the offline audience with the online magazine or publication. If you have printed versions of your publications then adding a simple QR code can allow these readers to reach the online publication fast and easily. This can ensure that your print readers can continue to enjoy the publication on the move.
2. Ensure your entire company become content promoters
When your online e-book becomes available online, take some time to put together information about the e-book to share inside your company. You could create email signatures with a link to the e-book for members of staff to add to their email communications. This enables staff from other departments to join your efforts in promoting your content.
3. Use the power of social sharing
Your Facebook, Twitter, Google+ and Pinterest accounts are valuable ways to market your content. These are followed by your fans who opt in to hear about your content, so don't miss out these opportunities. Check out how we use our Pinterest board to promote our latest e-books and resources. Also, where sharing is concerned, it is important that if you want the e-book to have the best chance of being shared as much as possible amongst social networks that you enable sharing features of your online publication.
4. Ensure search engine visibility for your digital publications
3D Issue ensures that your new content is included and recognized as new content. To make sure this occurs, there are a few areas which one must consider in the preparation of content particularly when using page flip software. Check out this quick guide to how to enhance your e-book for SEO.
5. Use a prime space on your website to promote
When a new publication is available, how is this promoted to visitors on your website? Designate an area on your site where readers of this publication will land and present them with a way of accessing the publication, with ease. Often an image of the publication front cover can work well as a link with a brief description of what they can expect from the e-book.
6. Remind your social audience
Sometimes once isn't enough! This is particularly true if your publication readers span across different time zones. With this in mind tweet and post reminders of how readers can access the content at different times of the day and even a week after the publication was initially made available.
7. Give your mobile readers easy access
With 3D Issue you can also create epub formats – eBooks which can then be downloaded to then accessed when the reader needs it in the iBooks app. Here's some more information about creating offline iPad digital publications.
By Audrey Henry