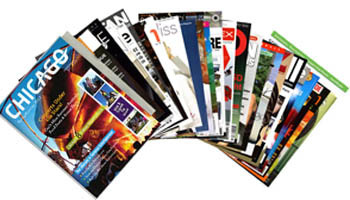 As technology advances the internet and digital publishing reach new frontiers. For many magazines this means big transitions in the way they publish, the transference from print to digital being the most prevalent.
With 3D Issue having over 6000 e-publishers using the software it is likely that you will recognize a few brand names among our customers. Nike, Google, P&G, NASA, National Geographic, Virgin Media all use 3D Issue software in the wide expanse of their industries. Here you can read some of our customer reviews. Clients trust the software to deliver the best experience for their audience. Listed below are a few of the whys and wherefores of using 3D Issue for their online magazine publications:
No distribution fees: 3D Issue can output digital publications for Desktops and Laptops, iPads, iPhone and Android devices, Tablets and Mobile devices, Kindle, Nook, Sony and other e-Readers. No postal, no courier costs.
No paper wastage: By having e-publications you are being green! The paper you will save will be helping the environment. No printing costs.
Convenience: All publications can be made from your Laptop, PC or Mac.  When you install the software you can make limitless e-publications. You can get additional licences for other workstations too, meaning ease of production for your work force.

Availability: Anytime, anywhere you can access digitally published magazines. This makes your Issue is available to people who may not be able to otherwise find the hard copy of your publication. The print run may have sold out – your digital version never runs out.
The expected medium: People just assume that everything should be available online. If your magazine publication exists in print only, you may risk losing out. A much wider audience is waiting – they are on iPads, tablets and smartphones accessing their favorite magazine right now… The statistics of tablet sales and changes in reading habits correlate with the trend. Your audience will find the next best thing if your publications are not web based in some way.
Thrive online: If your print magazine isn't connecting with an audience, it is time to flourish online… Make you magazine SEO friendly; customize with keywords and descriptions. You can catch your readers on the move with the 3D Issue FlipBook Viewer App. See more on the full list of features here.
Try the 3D Issue free trial version today – it is fully functional for 14 days.
By Audrey Henry