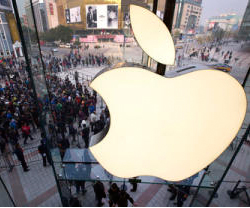 The largest US company has joined forces with the largest mobile network in the world with the recent announcement of a deal between the two goliaths that will result in China Mobile selling the the California based company's flagship devices from January 17th 2014. This represents a major coup for Apple and CEO Tim Cook who have been under considerable pressure to raise the bar in terms of taking the company forward amidst a perceived lack of innovation which has been mooted ever since the passing of Cook's mentor Steve Jobs.
This new deal represents significant opportunity for both parties, China mobile has over 760 million subscribers and analysts are predicting that Apple will sell 20 – 30 million iPhones in China next year which would effectively be twice the amount that Apple sold there in 2013. It will of course be beneficial for China Mobile with the iPhone's popularity sure to bring in extra consumers leading to extra revenue. The only grey area for the time being seems to be the price of the handset itself which could be pivotal in terms of the reach the devices will employ.
Apple CEO Tim Cook had this to say:
"China is an extremely important market for Apple and our partnership with China Mobile presents us the opportunity to bring iPhone to the customers of the world's largest network,"
"Apple has enormous respect for China Mobile, and we are excited to begin working together, China is an extremely important market for Apple, and our partnership with China Mobile presents us the opportunity to bring iPhone to the customers of the world's largest network. iPhone customers in China are an enthusiastic and rapidly growing group, and we can't think of a better way to welcome in the Chinese New Year than getting an iPhone into the hands of every China Mobile customer who wants one."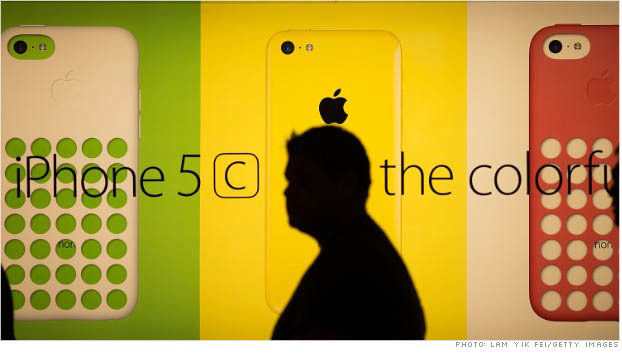 The final piece in the jigsaw for the deal to be rubberstamped appeared to involve the technical specifications concerning networks currently used in China and their compatibility with the iPhone itself. China's 3G network is based upon the TD-SCDMA specification; Apple have never made a phone that can utilize this network so any current iPhone users are using the slower EDGE or 2G speeds. China Mobile's impending 4G network, which is based upon TD-LTE, does work on the iPhone 5 C and S and has negated most of that worry, with 16 cities already ready to go through the network and another 340 that will be ready by the end of 2014.
The obvious question of whether Apple would release a model of their phones to suit the consumers who are on the TD-SCDMA specification was answered by documentation supplied by Apple themselves when they said:
"Apple's iPhone is very much loved by millions of customers around the world. We know there are many China Mobile customers and potential new customers who are anxiously awaiting the incredible combination of iPhone on China Mobile's leading network. We are delighted that iPhone on China Mobile will support our 4G/TD-LTE and 3G/TD-SCDMA networks, providing customers with high-speed mobile service," said Xi Guohua, China Mobile Chairman.
This particular deal would have been just the Christmas present that Cook would have been hoping for, even though Apple devices are currently available through China Unicom and China Telecom, it is the sheer weight of numbers attached to China Mobile that would really have been whetting Apple and Cooks appetite. This is no overnight success, with the deal a reported six years in the making this is a move that Apple have actively pursued, the returns are obvious and the opportunities boundless.
China has a population of over 1.3 billion, the economy, in stark contrast to most of the rest of the world is in a healthy state with a growth of over 8% per year increasing the disposable income of its sizeable population. These factors coupled with Chinas passion for Apple products, (when the iPhone 4 was launched there and quickly sold out, violence was reported ensued in Apple stores involving consumers who didn't manage to obtain the much sought after device), and the future does indeed look rosy for all involved.
The battle for supremacy for sales of mobile devices and apps between Apple and numerous other technology giants has been well documented; this push by Apple outlines their desire to re-establish themselves as the top dog in this regard. Not only will they have opened up an extremely lucrative market for their iPhone's but Apple/iOS developers will also surely enjoy a fresh injection of revenue and interest through the China App Store.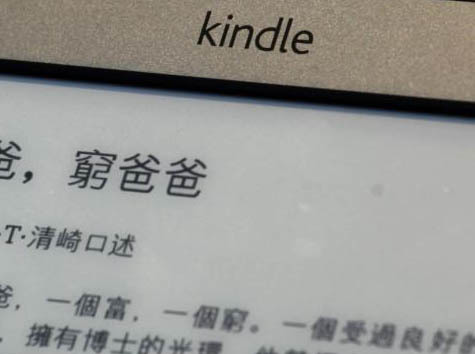 China is the second largest eBook market in the world, the digital publishing industry has shown an increase of 52.6% in recent times, this is clearly a country with massive potential on their already gargantuan revenue numbers, a report by Sovan Mandal highlights the fact that China has long been plagued with piracy concerns. The skills involved in the piracy are nothing short of sensational with an entire Apple store being replicated at one point, the pitfalls for publishers are numerous but, as Mei Xuelin, president of a publishing house that deals with educational content puts it, "making an eBook that is an exact replica of the original printed version is a method to fuel piracy. Instead, an eBook that contains a lot of audio and visual material that helps explain the content better can be a nice example of what an eBook should be like. However, such a makeover for the eBooks can also rob them of the price advantage they have over the printed ones but can deter piracy."

It seems the route for publishers is to take advantage of the inherent advantages that are already on offer, providing eBooks with interactive features that differentiate themselves from their pirate clones could be the way to go. Although more expensive it would deter the piracy due to the expense involved for recreating the technology which, depending on the scale of the piracy may not be seen as lucrative enough to continue cloning.
What is abundantly clear is that China is a hugely lucrative, largely untapped market that holds massive opportunity for Apple and other like-minded companies and individuals.
Apple CEO Tim Cook seems to hint towards this in a memo he sent out a memo stating:
"We have a lot to look forward to in 2014, including some big plans that we think customers are going to love."
Whether this is a nod towards the impending marketplace that is about to open up to Apple or whether this is a hint towards new products such as SmartTV or Smartwatch or perhaps some other product that Apple have cunningly kept up their sleeve, only time will tell. What is transparent is that this recent news is exciting for Apple and publisher's alike, new marketplaces will open and new opportunities will abound.