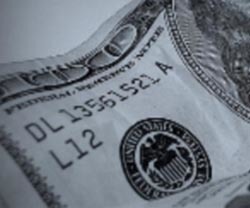 Through our blog today we will discuss the profitability factor in the digital publishing sector – Are e-Publishers making more online revenue?
In order to analyse the possibilities to generate revenue in the digital publishing sector, we will take a look at some of the opportunities available to monetize content. Mashable.com reports that 'News organizations have been experimenting with ways to monetize their social media presence through diverse marketing efforts. Two approaches used by news organizations to generate online revenue are Real Time Ads and Revenue Share.
– Real Time Ads:  'Customized widgets pull messages from an advertiser's Twitter, Facebook or YouTube accounts – local businesses can buy the widget space for a specified amount of time and are able to update the content, making each message timely and perfect for a daily deal or promotion'.
Forbes.com asserts that the beauty of Real – Time Ads is the fact that they are created on the fly and ran immediately capturing the essence of the moment. This article also explains that 'marketers and agencies often ignore an advantage that active websites can provide–particularly social services such as Twitter and Facebook–share with live television: the ability to reach a lot of people with a message that's relevant to them right now'.
– Revenue Share allows organisations the opportunity to sell ads across a network of blogs and share a fixed percentage of revenue with advertisers. YouTube offers possibilities for revenue sharing such as AdSense where 'publishers can have promoted videos run on their pages' as well as sharing revenue with the original publishers.

Online advertising and social networks have huge potentials for e-Publishers to generate more profit. With 3D Issue, you can integrate publicity in your digital editions. Check out this video tutorial entitled 'Integrating publicity into your digital editions' for more information.
Can e-Publishers make more online revenue? – Using a magazine software that allows the integration of  publicity and sharing via social networks; the answer is a resounding 'yes' – Download our trial version for 14 days and check out the results you can get.
Image thanks to the nice folks here