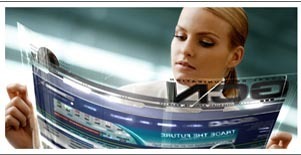 In recent blogs, we have been discussing the performance of digital publications worldwide and their impact on the publishing industry. This blog looks at the current trends in the newspaper sector and what this could imply for future strategies to be implemented in your publications.
WA today provides us with the following information on the newspaper sector performance based on a report by the two major newspaper groups in Australia –Fairfax Media and News Limited:
• Print editions continue to decline: The article reports on the performance of some important newspapers that recorded big falls in print. The Audit Bureau reported that weekday circulation of The Herald is down 15.1 per cent year on year, while The Sun-Herald declined 21.3 per cent. Fairfax recorded the biggest falls in print.
• Digital subscribers have been increasing for the period covering July to September:  According to The Sydney Morning Herald and The Age there were 56,559 weekday digital subscribers and 31,502, respectively.
• The multi-platform publishing strategy is a promising feature to increase newspaper circulations and publishers have been using this approach successfully.

What are the implications of this new trend?
Firstly, plan your next step in the digital world by getting familiar with the all you need to know about digital publications especially in the sector you are interested in. Get information on all pros and cons and establish a course of action. Consider the benefits you can get through a digital edition. For instance, subscriptions can give you another source of profit as well as the opportunity to offer publicity in a new and engaging way. Finally, digital publications can open new doors as you can reach your audience in different platforms in an effective way. If you are considering going digital and need more information, e-mail us at sales@3dissue.com or why not check out our resources page for guides on going digital and more?
By 3D Issue