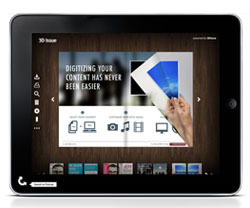 In the creation of any digital content it is generally a good idea to prepare. Remember "prior planning prevents poor performance".
This is never more important than in the case of an agency-client relationship or B2B scenario where the sample or pitch comes to the fore. Why is a sample so important? What can we do to ensure that content prepared for persuasion hits the spot and how can we learn from what we have done before?
The creation of a sample for digital publishing allows a publisher to show their work in the best light possible. For that single moment of concentration from a potential client or customer – the sample has all their attention. This moment is vital as without creating the right impression we can lose sales and possibly even existing business.
It is said that we make up our minds in a matter of seconds – make them count.
Prior to the creation of samples for a website the publisher must consider their target market. Positioning of a publication is very relevant. Is your publication broad in appeal e.g. a New publication or very specific? Remember it is easier to succeed in a Niche than the mainstream (think Neutrogena hand cream) – pick your place and fulfil it.

Back catalogs of content may be a source of inspiration as well as a rule book – get feedback, listen to it and modify going forward. Listening to your team and your audience will ensure that your content stays fresh and relevant. Make your content worthwhile – make your audience yearn for it. This blog post from Seth Godin takes this view point from an e-mail marketing perspective.
By 3D Issue