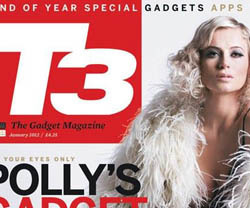 The publishing industry is in something of a transition period at the present time, the digital age has hit traditional methods of publishing hard. This is especially true for the publishers who have so far failed to pivot their approach in line with the seismic shift we are witnessing before our very eyes. The internet, its widespread availability, 4G speeds, interactive features within digital publications, a multitude of connected devices and the world wide adoption of mobile technology have all contributed to the meteoric rise of the digital age we now live in and largely take for granted.
It's not all doom and gloom though!
Those publishers that have adjusted their approach and embraced modern technology as part of their traditional setup have been experiencing encouraging results and feedback as reported this week in The Guardian.
The Guardian outlined ten of the most popular digital titles in the UK for the second half of the year just past, the list which you can see below.
Top 10 digital editions by circulation, July-December 2013
1. T3: 22,319
2. The Economist, continental Europe edition: 17,057
3. Stuff: 14,949
4. The Economist, Asia Pacific edition: 14,924
5. BBC Top Gear magazine: 13,402
6. The Economist, UK edition: 12,642
7. GQ: 12,173
8. Total Film: 12,134
9. BBC Good Food: 11,420
10. BBC History magazine: 11,139
What is fascinating about these figures is that the title which topped the list, Gadget magazine's T3, doubled its monthly e-edition sales to 22,000 in the past year alone. The Future-owned title has a total circulation of 52,975 meaning the digital edition is a healthy 42% of that figure.

The ABC published figures, which combined both print and digital figures for the first time ever, is a clear indication of the changing landscape that surrounds the publishing industry at the present time. Print sales have been in a state of long term decline so the ability of attracting additional readers through digital editions could prove to be a crucial factor in the stringent times ahead. When you take into consideration that just three years ago ABC did not have a single digital edition in its reports then the transition transpiring before us becomes ever more transparent.
The UK's best performing e-edition to date, T3, is a beacon of light that should serve as guide to others within the industry, they haven't just steadied the ailing ship of publishing for their sector, they have it firmly on course. The company grew it's digital edition circulation from 11,158 to 22, 319 last year with over 50% of total sales coming from outside the UK, so they are definitely on the right track!
The question here may rest on a print versus digital debate but rather what the publisher can do to combine both to achieve maximum exposure and effect. Combined pricing plans encouraging consumers to sign up for print/digital is a model that is already being actively pursued by publishers.
This is but one option; it's time for publishers to get creative in both their outlook and application
"Our focus continues to be transitioning our business towards a digitally-focused content model, and these ABC results show we are delivering clear results," said Mark Wood, chief executive of Future.
Do you want to take your publication in the digital domain?
Try the free fully functional trial of 3D Issue today.