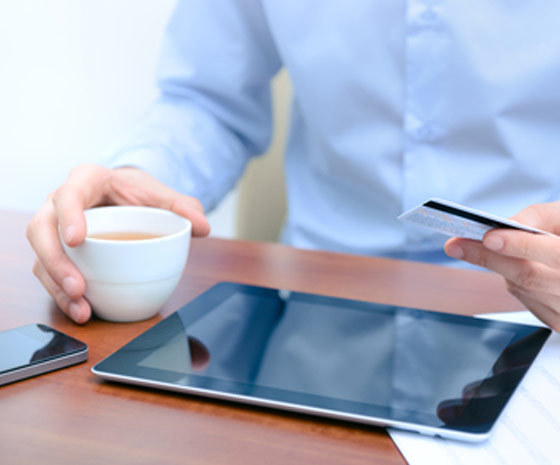 The high rise in the adoption of smartphones and tablets as shopping devices has meant a new realm of market penetration for the e commerce industry.
Mobile commerce growth is explosive. Business Insider recently reported that purchases made using a smartphone or tablet rose 48% year-over-year (YoY) in the second quarter, to about $8 billion. That's three times faster than desktop-based e commerce, and the fastest increase in mobile commerce spending since the first quarter of 2012.
Creating content and having websites and apps aimed at creating trust and greater consumer convenience can lead to increased online sales of your products and services.
Make sure your business gets its slice of the pie.
There are reported future growth to come over the next few years and with new devices and technologies now making these shopping transactions easy you can understand why the general public are accepting e-commerce services with such ease.
E-commerce statistics from Statista state that 40 percent of worldwide internet users have bought products or goods online via desktop, mobile, tablet or other online devices. This amounts to more than 1 billion online buyers and is projected to continuously grow.
Global mobile app revenues are projected to surpass 30 billion US dollars in the coming year.
Custora reports: Online sales in the first quarter of 2014 were up 13% compared to same quarter the previous year.
Selz published some statistics relating to online shopping behavior:
71% of shoppers believe they will get a better deal online than in stores.
44% of online shoppers begin by using a search engine.
Apple still dominates mobile ecommerce. iPhone's share of ecommerce orders was 50.6% and Samsung was 30.5% in Q1 2014 (source: custora)
Tablets (70%) are more popular for online shopping than smartphones (47%)
Check out a blog we published recently on attracting new customers! It will give you valuable insights into content you can create to increase e commerce to your online business.
By Audrey Henry