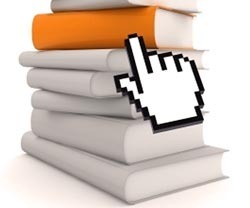 eBook publishing is getting more and more popular as each year passes. This blog will discuss eBook publishing trends and what significance this has for segments in the publishing industry, author services and book sales.
Statistics from the Association of American Publishers has found in June 2012 eBook titles have taken over hardcovers in terms of revenue.  Redshirt cited on whatever.scalzi.com shows that a survey was carried out in North America to test what edition sells best. The survey took place from June 2012 to Jan 2013. The Pie Chart reinforces the Association of American Publishers findings. See below.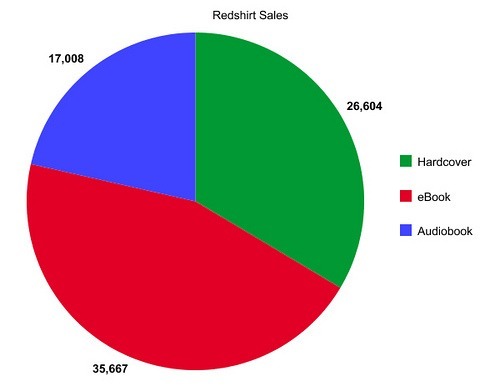 In October 2012 a report by Bowker on self-publishing was carried out. The report found that since 2006 self-published books rose by 257%, books published by traditional publishers rose 61% and books published using non-traditional publisher titles grew more than 3500%.
A recent exploration of the bestselling books has shown that seventeen out of twenty five titles were published by either Random House or Penguin, both giant publishing houses. The figure equated to two thirds of all bestselling titles.
Random House and Penguin plan to merge together in July 2013, if this is successful they will together own the most bestselling titles.
"Penguin Random House will include top-selling authors such as Dan Brown and Ken Follett and a vast back catalog ranging from John Steinbeck's "The Grapes of Wrath" to Ralph Ellison's "Invisible Man." Says www.globalpost.com.
EBook publishing trends in the USA have changed for mid-sized presses and helped the revival of independent books stores in the USA.  The University of Iowa Press and Iowa City's Prairie Lights have proved that the traditional book can still exist by taking a new approach e.g. teaming up with new writers and being flexible and innovative to market pressures. The collaborative strategy has helped new writers get some standing in the publishing industry increasing their reputation as a writer.  This strategy provides an alternative to self-publishing and getting rejected by publishing houses.
Joseph Epstein Blogged in 2012:
"81% of Americans feel that they have a book in them and that it should be published."
Matched with the steep rise in the number of self-publishing services for self-publishing the potential for the market can only grow and expand. The era has already been named "Self-Publishing Gold Rush" by Mark Coker from Smash words, while this is all very positive Mark predicts that more money will be made by author services than in book sales. Peggy Hageman from Econtent is worried that many books that would have a chance with publishing houses could be lost in a sea of self-publishing and their book may never reach its ultimate potential.

To conclude, it is clear that eBook publishing trends are on the rise, creating eBooks has pros and cons depending on your aims and objectives. Used correctly eBooks will make a lot of money over hardcovers. Today's blog suggests that eBooks are the way to go if you want to maximise revenue from book sales.
Source: http://newsbreaks.infotoday.com/NewsBreaks/Ebook-Trends–The-Transformation-Accelerates-87062.asp