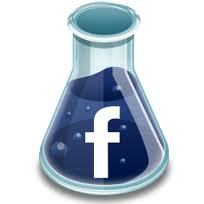 We previously wrote about Leesa Harker, an author from Northern Ireland who was able to catch the eye of her publisher from her comedy Facebook posts which resulted in 25,000 likes. As well as providing exposure for budding authors and the publishing industry, Facebook also offers another channel to gain exposure from for digital marketing. With a high Return on Investment (ROI), social media and content marketing has proven to be a worthwhile endeavour for many companies in building their brand and gaining exposure to potential customers.
Today's blog will focus specifically on how to market an e-book via Facebook (for publishing or marketing purposes), although the same strategies could be used for marketing whitepapers, user guides and other digital publications via Facebook.
1.       Your Facebook Profile
First things first! Your profile page is how a reader who found you via Facebook will build a picture of you or your company for the first time. Develop your relationship with them by ensuring you outline a clear description to make obvious your brand's identity from the word go! Add photos, a company banner, videos, activities and groups to showcase your products and strengthen your company ethos and brand identity further.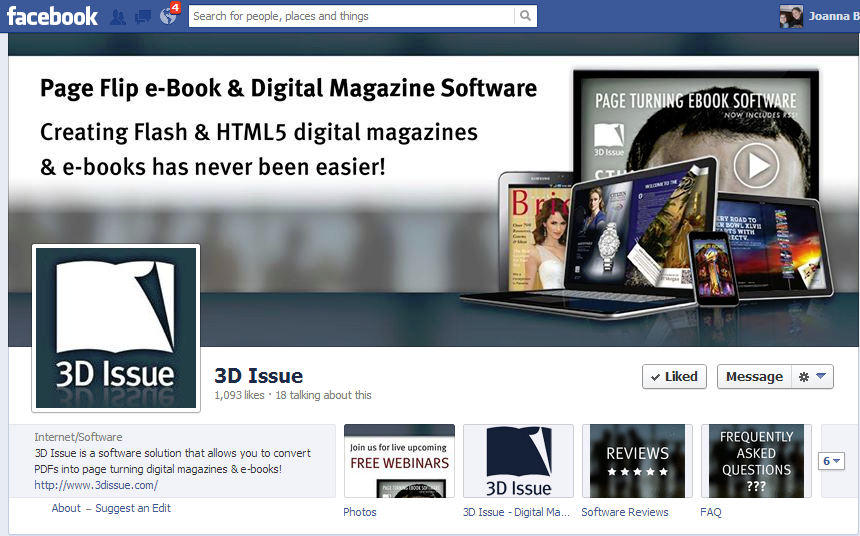 2.       Be unique and keep updating your Facebook page to make it stand out so as when you do choose to share your e-book, it won't be another boring post. Be fun! By doing so, you will have built up your reputation, and your target audience will want to read your posts.
3.       Research – What is the best day / time to post?
Share posts advertising your e-book on the most popular day to maximise total reach and interaction. For example, if your e-book relates to travel or leisure industries, it is better to post towards the weekend as interaction rates start climbing on a Thursday and peak on Sundays. If you plan to publish an e-book on clothing / fashion, Thursday is best. If you plan to publish news content on Facebook, interaction rates are 5% higher on a Sunday on average whereas on a Monday, they are 7% lower, according to this excellent infographic by Eric Mellin. FYI – if you are publishing news content, you should check out this new web content publishing platform 3D Issue Hubs!
4. Use Facebook comments on your website
If your e-books are available on your website, you can enable Facebook's social plug-in, Facebook comments, to allow readers to interact with the author of the e-book. It is very easy to set-up and encourages interaction. When a visitor posts a comment under your e-book, news of the comment will be shared back to that person's own Facebook timeline amongst their friends, increasing exposure of  your e-book – p.s. feel free to leave a comment below!
5.       Get a Facebook App 
Creating a Facebook app for your e-book means your e-book is integrated with your page and your readers can view your e-book without leaving your Facebook page. Good for promoting your e-book, and it means your readers have more reason to follow you on Facebook! 3D Issue provides you with the option to integrate your e-book with your Facebook company page through the 3D Issue Facebook App upon creation which you can read more about here, or you can create a custom branded Facebook App for your e-book.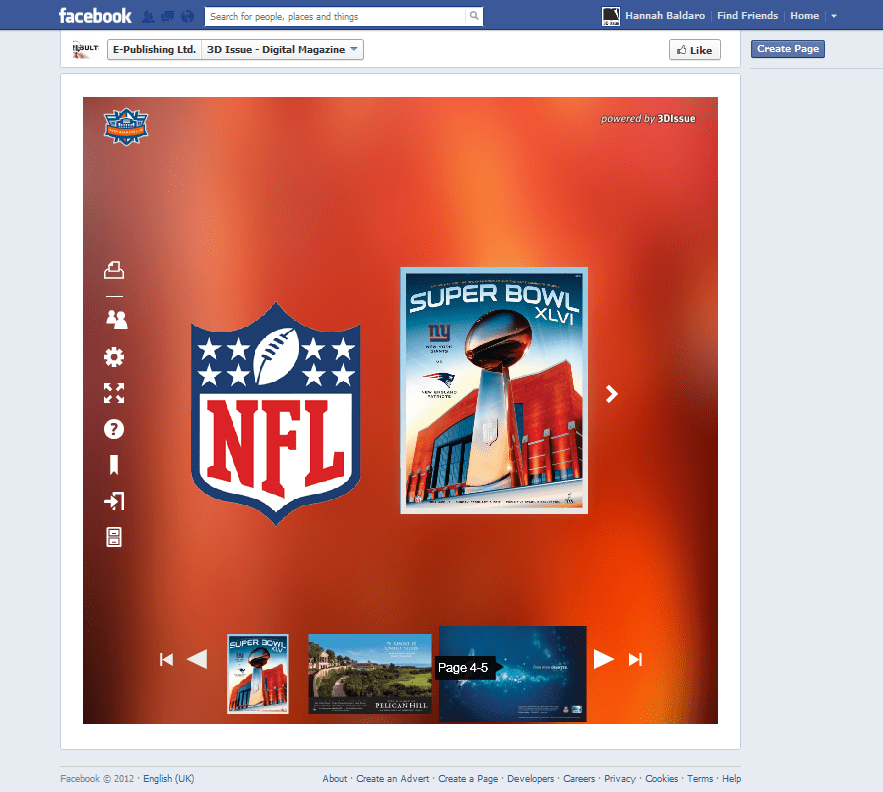 6.       More tips
For more Facebook marketing tips, you may like to check out the official Facebook Marketing page here, and for marketing your e-book via other channels you may like to download this free e-book guide: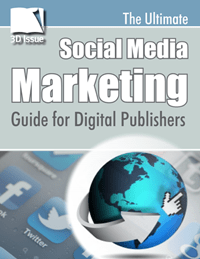 Hope you found this useful, please feel free to leave comments or more tips below!