This blog post is going to take you through a quick and easy to follow tutorial. The steps will enable you to create App style icons for your 3D Issue publications. This will enable your end readers to have an App icon on their iPad or iPhone homescreen for quick access to the HTML5 web app of your edition.
1. Create your App icon
First you will need to get creative and create your App icon. You can use your preferred application for this, Photoshop for example.
The icon needs to be 72 x 72 pixels. You do not need to create the rounded corners or shine shade effects – These effects are auto applied.
Pick an image that will stand out well, reflect your publication and view well at a small 72 x 72 pixel size.
Save the image as a .png file.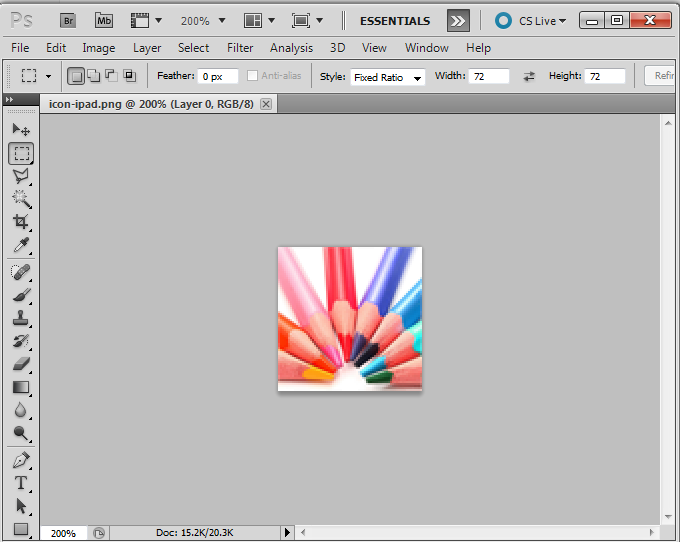 2. Associate the App icon to your publication
Now that you have your icon, open up the magazine in 3D Issue that you want this icon to be associate with.
Once inside 3D Issue, click on 'Options' from the top toolbar, and select ' iPad / iPhone App'.
You will be presented with a pop up window showing the default 3D Issue App style icons.
Select 'Change iPad icon'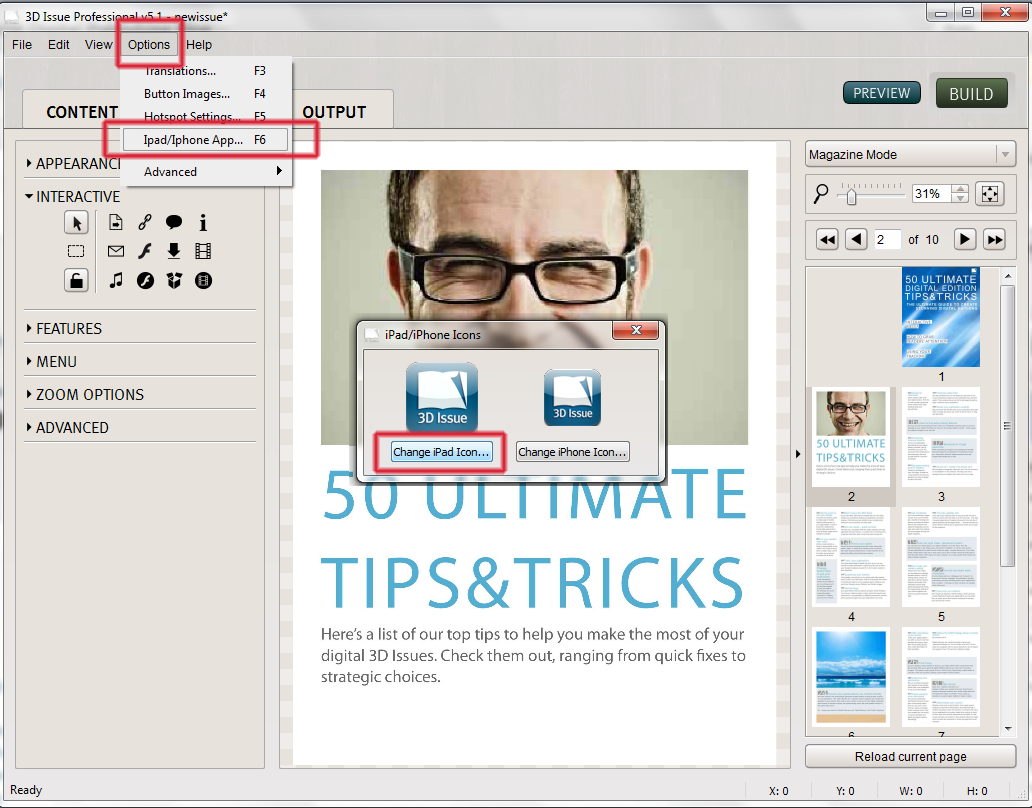 Browse for the icon you created, save, and then repeat the process for the iPhone icon.
3. Upload the publication

Complete the publication by hitting 'build' This will upload the files to your website including the icons.
4. What your readers will now see
When a reader now accesses your publication via their iPad or iPhone, they will automatically be presented with the HTML5 version, with a prompt to add the publication to their homescreen: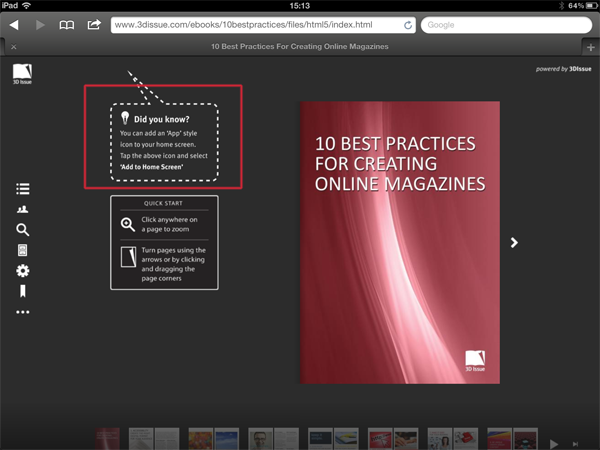 Then when they select the icon, and to add their homescreen: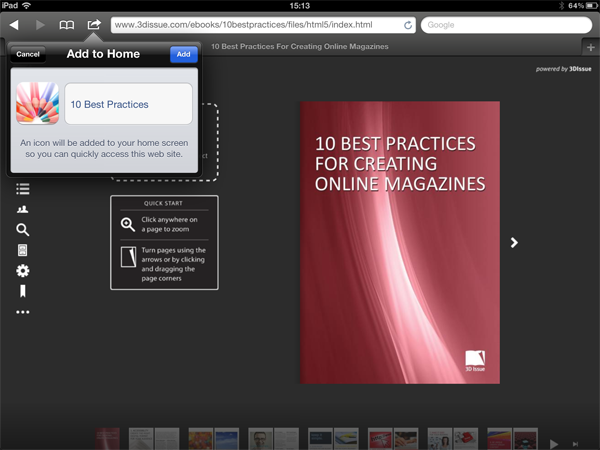 Your reader can then access the publication quickly (and in fullscreen) from their homescreen. This also means that if you make any changes to the publication and save over the existing one, their shortcut always links to the most up to date publication.
This is a homescreen showing a few of our 3D Issue help guides, all saved as HTML5 web apps available from the homescreen: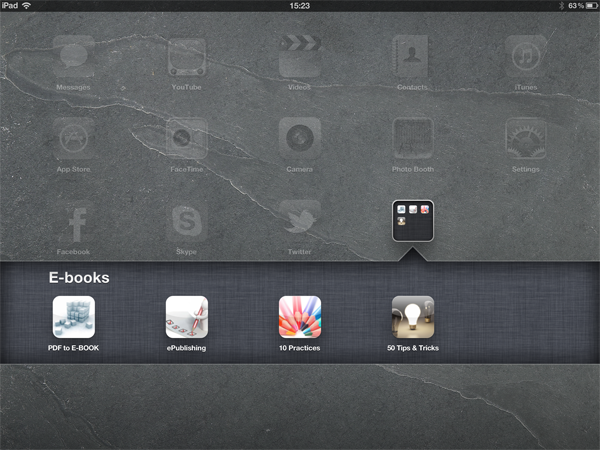 By 3D Issue