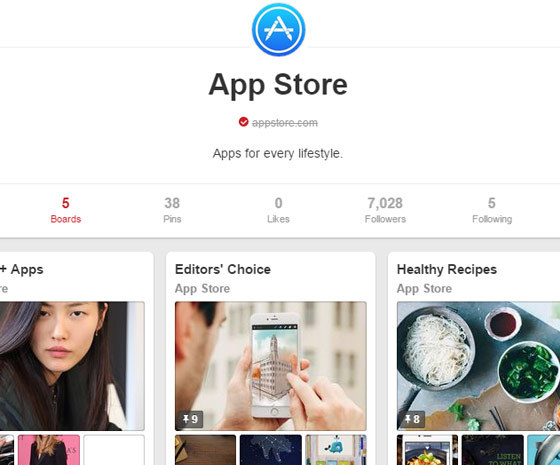 Exciting news for Pinterest and Apple emerged yesterday as they are now enabling iOS users to download apps directly from Pinterest.
Apps now will be discovered more easily, without even having to visit the app store. The new service not unlike updates to pins Pinterest introduced in the past, where a user will come across a bookmarking pin. In the past Pinterest has seen success with other pin techniques such as recipe pins which list cooking instructions and ingredients, article pins which give the title and story, and product pins which give price and availability. In the recent update users will come across an app pin where appropriate downloadable apps are.
Let's say you are pinning fashion inspiration to your Springtime style board. If you see a fashion retailer's app that interests you, you can download it right from Pinterest.
It works so simply, users while browsing may come across an app pin; they then tap install to download the app directly to their iPad or iPhone without even leaving Pinterest.
However please be aware that you will only see app Pins when web surfing Pinterest from and iOS devices.
Apple benefit because people will find apps on the Pinterest platform they may never have noticed among the 1.4 million apps on the Apple store.
Pinterest benefit by having more users uploading app material on their platform and transpiring to an ad install market which has proved successful for other social networking sites such as Facebook and Twitter in the past.
By Audrey Henry