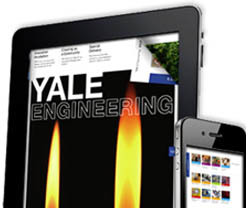 There are many different benefits to moving your school newspaper or magazine online and making it available to read on all technical platforms, both online and offline. It will look good on your student's college admissions and scholarship applications. It is a fun, safe and productive alternative to social networking sites. Students can contribute from anywhere and from any device. Students will get to participate in a live activity where they can demonstrate leadership skills. It gives students a chance to practice writing, teamwork (group learning) and organizational skills. Journalism is a great tradition and will encourage them to serve their community. It will save time and money compared to traditional print newspapers and form part of your school communications policy with parents. The activity helps build academic vocabulary and develop higher order thinking skills. Student ownership of the online school newspaper process and content strengthens your "learning community."
Thanks to the latest digital publishing solutions available, you can publish more often than before. Collaborative editing tools will enable students on campus and of campus to engage as part of the editorial team. Your newspaper will reach a wider audience and should be available online on any tablet or smartphone device as well as offline, through school branded apps. Your readers can reach into your archives and draw from older content that is still relevant to their needs today. The ability to embed multimedia files in your newspaper means your editorial can come to life. Capture those finishing moments of last week's championship game, or those school winners crossing the finishing line at track events. What about an excerpt from the school musical production or from the school orchestra? Watch the school chess champion manoeuvre his final "check mate" or the parents who modelled in the latest fashion show fundraiser.

Why not try it for yourself today, using a free 14 day trial from 3D Issue software to get you up on your way and read more about how our schools and college customers have succeeded in bringing their publications to life.
By Linda Daly