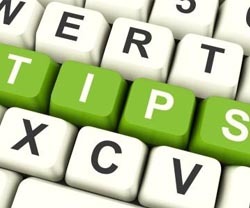 The amount of content created each day is insane. Hundreds of thousands of new pages are published every day making it really hard to find the right information.
Publishing and showcasing your content in the right way and making all your marketing efforts and channels work together, will help people find your content faster while improving your online presence.
Today I'm going to give you 3 important digital publishing tips that you won't hear often:
Support Your Digital Publication
What's the point in creating one of the best digital magazines in your industry if no one knows it exists?
Don't let this happen to you.
One of the reasons why businesses fail to reach their targeted audience is that their marketing efforts don't support their magazines enough.
Creating a well-designed high quality content digital magazine is only the first step. You will need to connect and link all your communication channels with your digital publication for your magazine to work.
Use your website, your social media accounts, your hub, your app and any other channel you're using to get in contact with your customers to support your goals and to increase the awareness of your digital publication.
Doing so will put you in a position where not only will you be showing brand consistency and strength, but you will also be attracting a wider range of your targeted audience.
Create Multiple Monetization Sources
A digital magazine (even a free one) can be a source of income. Before you create your digital publication, think and explore your different monetization options.
The very reason why you're creating your digital magazine is to connect with your audience and to promote your brand and/or products, but that doesn't mean you can't use ads.
Look for advertisers that offer products and services related to your industry and that could be of interest to your readers. Once you've done that, create non-intrusive, informative ads, your audience will appreciate the new information and your advertisers will see their conversion rates soar.
In digital magazines you can include videos, animated banners and even links to your advertisers' sites.
Digital publications differ from websites and social media channels in that they can pack a wide variety of rich media without compromising the quality, opening the door to sponsored content, links and other type of revenue creation options.
Listen and Adapt
At this point almost all content online has already been published in one way or the other.
That's why it's crucial for you and your business that you understand that your content marketing strategy has to be different to make your content more appealing to your targeted user.
Your goal should be to create as much tailored content as possible.
Digital publications come in handy because they're easily customizable, a few clicks here and there and your magazine could look completely different. You could change the links on the ads to take them to a country specific site for example. That way those who receive the US version of the magazine will reach the US site when clicking on the ad, while those in the UK with the UK version will be redirected to the UK site.
You could even change the videos in the magazine or update them depending on your audience or on their performance on your YouTube channel.
Hopefully these three simple yet effective digital publishing tips will help you reach your goals faster. If you have any questions on the subject or want more information about our products contact us at info@3dissue.com