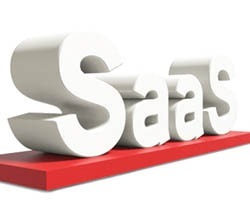 Today my blog will focus on which is the best solution for Digital Publishing, Software or SaaS. Before I discuss this, it is important to first of all understand the difference between Life time Licence Software and SaaS.
SaaS (Software as a Service) is a software delivery model that allows customers to pay a monthly subscription for software.
"…I prefer it to be monthly because it provides the incentive for the product owner to keep it updated." Source
Life time licence Software is an alternative payment method that allows customers to pay the full cost upfront in exchange for a copy of their licence. The licence lasts a lifetime and usually does not involve any compulsory charges thereafter.
"…I have enough things to think about and pay for each month that I prefer to get the cost out of the way and focus on using it. I don't like things that add to my regular outgoing costs." Source
So, which is the best solution? Each model has its pros and cons; your company's budget, size and needs, will impact on which option is best for you and your business.
Cost, Savings and Accessibility:
If you do not have a lot of disposable funds at the ready, SaaS is an excellent choice for you. You can pay a manageable amount of money each month which will allow you to use the software for as long as you need it. On the other hand, if you plan to use the software for a long period of time it may be cheaper to buy the licence upfront.

Scalability:  As your business grows, your workforce expands and your customer needs become more demanding; you may need to add installations and templates. With SaaS you can adjust your monthly payments to spread the cost over the year. However, payments that can be spread across the year in the long-term may end up costing more than it would if you paid for these items as and when you need them.
Upgradeability:  SaaS keeps your software updated to the latest version at all times whereas with lifetime licence software you are required to pay for upgrades or upgrade protection cover if you want the latest features. Although it seems that Saas is the way to go, the downfall of this model is that it takes away your control over your software. You may like a particular version but when a newer version is released your software will be upgraded automatically and you may have to spend some time getting to know your software again.
To conclude, you can weigh up which option is right for you by researching the pros and cons of both payment models for digital publishing software. The option you chose really comes down to your personal preference and available funds.
Image thanks to the nice folks here.