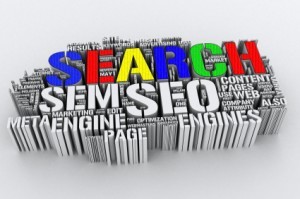 Digital publishing is something we have become familiar with over the years, especially since 2005 with the launch of the popular e reading devices like the Kindle and Sony Reader. Wikipedia enlists digital information systems and the Internet as the wonderful tools which has brought publishing off the 2 dimensional page and made the jump into the digital era.
With electronic versions of periodicables, books, micro publishing, blogs, video games and websites publishing costs are virtually non existent hence creating an impressive potential revenue market for publishers.
Gone are the days of having to wait 6 months to two years to have your work published. All you need is a pdf to upload and hey presto!
Google, Amazon and Sony saw an opening and a need in the market for digital publishing and became the giants to reach out and work with publishers to digitise books. From there we have seen the progression to the launch of the multi functional Apple iPad and iPhones.
So just how has all this benefited the publishers? Facts and figures don't lie. Simon and Schuster reveal that the revenue in digital publishing amplified by 233% from $12 million to $36.6 million in a single year and they credit this increment with  the popularity of e books, audio downloads and apps.
Stevie Spring of Future Magazine, a consume magazine publisher, states that digital publishing creates a quarter of all revenue at Future Magazine and that it generated £11.5 million in revenue for this company. In the UK digital advertising increased by 30% and a rise of 19% was reported in the US. So what is so special about digital advertising that is creating this delightful revenue for publishers?
Digital publishing advertisers have the advantage of being created and mothered  by the consumer  themselves, thanks to Google analytics and SEO. Content is being searched  on PCs, laptops, macs and now mobile platforms whilst on the move. Information is searchable and shareable.  People love the freedom of this.

Digital publishers make editions user friendly and attractive with audio, url links, flash and even digital interactivity. You can now purchase directly within a magazine as many publishers sell advertising space to companies where you can connect via a link straight to their  website for direct purchasing. The digital publishers get an estimated 25% cut from this sale, on top of the advertising space they sold to the company.  Ching ching!
So digital publishers have little to no publishing costs and wads of premium advertising space for companies to pay big money to reach the consumer market. Will this steady increase in revenue continue once the hype of e books and digital magazines has died down? Who knows. But one thing is for sure is that the digital publishers need to keep things moving and keep it fresh in order to keep their paying customers interested.
By 3D Issue