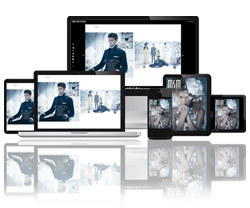 It is no secret or exaggeration to state that the world is, in the main, online. This is where the eyes of the world are trained, this is where information is sourced and found, this is where the consumer will turn to when looking for information or content pertaining to a problem they may be having. Make no mistake; this is where you and your business need to be. Publishing your content online is how you will connect with the consumer, how your business will be found, through the use of the correct digital publishing platform you will expand your online reach and give your content the base and surroundings it deserves, surroundings that will present your content in the best possible fashion, present it in such a way that the consumer will have be compelled to view what you are offering and in turn create a connection and interaction with them.
The essentials
Your choice of digital publishing platform will greatly influence how successful your content delivery is, it is for this reason that you should take some time and care about the choice of digital publishing platform you utilize. There are many advantages to publishing online, it is up to you as the publisher, to ensure the information you provide is delivered and presented in the highest quality surroundings, after all what would be the point in taking a great deal of time and care when creating content only for it to fall at the final hurdle in presentation and delivery?
Digital publishing platforms vary in the qualities and abilities they possess so with this in mind we have compiled the fundamentals that should be present within any platform you choose.
The content you produce and the method you use to deliver and present it is your ambassador, it is your voice in your physical absence, as far as the consumer is concerned your content is you. You will be judged not only on the strength and quality of your content but also the how this content is presented to the consumer, it is up to you to not only produce the highest quality, most relevant content that you can but to also to present it in a way that will complement and embellish your hard work. Using the correct digital publishing platform to deliver said content is a guaranteed method for getting the very best from your content but also from the return on your investment.
I hope that you enjoyed today's blog and taken something of value from it especially if you are in the process of choosing a digital publishing platform, as always if you have anything you wish to add to the subject please do so in the comments box below, we would love to hear from you.