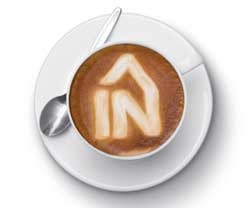 In today's blog we will be discussing why bringing your magazine publishing efforts in-house could be the best fit for your business.
What is in-house?
In-House refers to something that is done within a company by its employees rather than using a third party company or external services. In this case it means creating digital publications or magazines by your own team.
There are a few reasons as to why you should bring your magazine publishing software in-house:
Gives you complete control over your business
By going in-house you'll be able to completely customize your magazine and modify it as many times as you want until it's perfect for your company at no extra cost.
Since you can design your magazine to your liking, your publications will be original and suited to what your audience wants to read.
You will have control over which companies advertise in your magazine and over which ones have links to their sites.
Besides, if you need to make changes you will be able to implement them immediately, no more waiting. Just open the software, change whatever you need to change, and publish. Done!
You will save time as you won't need to send your PDF to your publisher days in advance so they can meet the schedule, which gives you too a couple of extra days to publish fresher content.
You can differentiate between your competitors
You can brand your company and stand out among your competition.
No more having a similar template to that of your fiercest competitor. Often when outsourcing your digital publications, they can end up looking what I would call "quite standard".
By having your own in-house magazine you can easily avoid this, as you will be able to change icons, colors and the overall looking of the digital magazine.
Build a better relationship with clients
In-house publishing gives you the opportunity to build relationships with your clients and work together to find out what they are looking for.
You can get feedback from your customers and because you are in control of your magazines you can analyse the way readers connect with your digital edition and make adjustments accordingly.
Check the statistics, which pages are the most popular? which are the least engaging ones? Then modify your publication to be as relevant to your customers as you can.
Bringing your publishing software in house will definitely help your audience understand more about your company.
If you are ready to start your own in-house publishing journey you can do so buy downloading our free trial.
If you have any questions please contact us at info@3dissue.com
By Georgia Keys