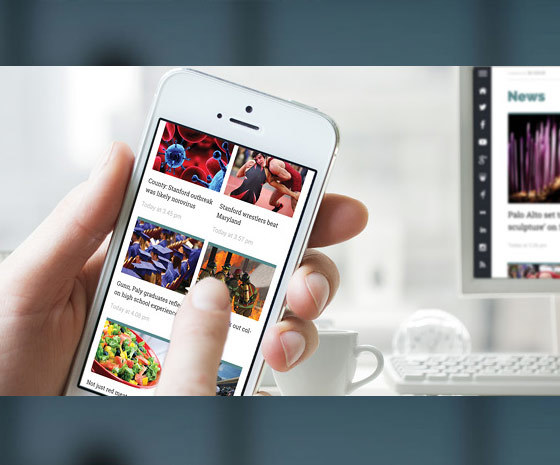 There is no denying it's been an eventful year. 2014 saw multiple advances in ePublishing technology and the 3D Issue digital publishing suite developers monitored them accordingly.
Changes in the reading audience's behavior had to be monitored carefully too. Noted was a marked increase in browsing from mobile apps and mobile web. Occurrences that took place this year like the launch of the iPhone6 and 6plus saw an even greater number of individuals reading from their devices.
1. Digital marketing saw changes to an even more content driven strategic plan. 3D Issue launched an update to their Hub software, a centralized place for all your online content that can auto-update and be showcased as an app or link to easily share via email, websites or socially.
2. Advertising took a new level in the 3D Issue software with developments in the appearance of pop-up adverts throughout the publications. This feature was on the wish list from a few of our larger publishers and it now means they can gain more ad revenue from the adverts placed in their publications.
3. Cloud publishing: this year also saw the development of 3D Issue cloud publishing, if you desire 3D Issue can host all your publications in our cloud. Great for customers that need this service due to not having a website or space of their own.
See a full description of all the new and enhanced features added to the software suite in 2014 by clicking the links below:
April saw 6.3 version of the software launch with Telephone Number Hotspots/Buttons, HTML5 Hotspots/Buttons, Embedded HTML5, Custom Link Detection.
July saw 3D Issue launch Version 7 of it's Publishing Suite which brought new features such as Hot Folder, Hubs, Reader Analytics, Cloud Hosting and new eBook creator software.
Oct saw the release of Version 7.1 with the new Advertising Spot Feature, Single User Login, Embedded Image Galleries, and For Mac users: Yosemite support
With all these new features, it is a good time to upgrade your software, and as this year draws to a close we have an incentive for you.
As a gift to our existing customers this holiday season, we are giving you 10% off Lite, Pro and Enterprise (lifetime version) Upgrades, Installs and Templates.
The offer expires Jan 1st 2015. Please use this coupon code to secure your discount: 10%OFFGIFT or contact emer@3dissue.com for more information.
Happy Holidays from 3D Issue! And all the best for 2015.
By Audrey Henry