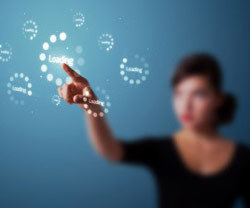 In today's blog we hope you can benefit from these tips. Slow upload can cause a reader to bounce from your online publication, and there is no need for this to happen as there are some easy procedures you can put in place to ensure fast, smooth transition through the page and upload time of your publication.
1) Internet Connection
The upload speed of your digital publication can vary depending on your internet connection and the file size. You can optimize the file size for upload by reducing the DPI settings. When your link is shared and distributed and a reader clicks on it to open the publication you have no way of knowing the speed of internet connection they use, so best practice is to optimize your publication for all eventualities.
2) The Output tab in the 3D Issue Software
You can save your PDF as 150 DPI, you can even save it as little as 72 DPI. With publications having different interactive features, the best size to choose will vary from publication to publication and only through testing will you be able to determine the optimum setting your publication. But we find that anything between 100 DPI to 150 DPI is adequate.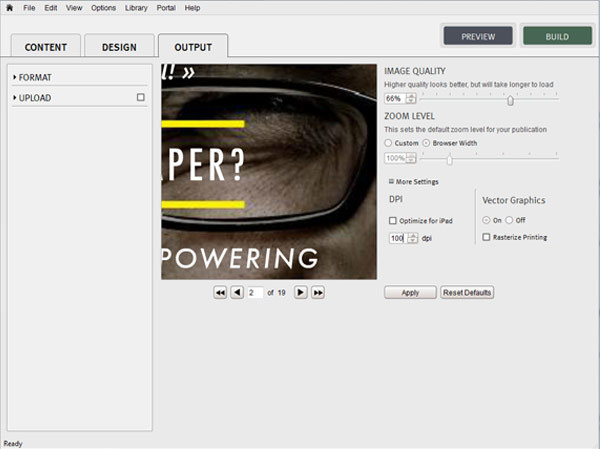 3) How to save your PDF before opening it in the 3D Issue Software.
Many PDFs are designed for print where they are at 300DPI. There is no need for this when publishing to the web. You can save your PDF for web and the 3D Issue software can deal with the 300DPI PDF as it can output it at whatever DPI you choose. You can refer to this topic in our Knowledge base to learn how to save your PDF correctly. More information is available here on dealing with files that are too large and the best way to rectify this.
4) Load Control
See the 'load control' feature in the Design Tab in the 3D Issue Software. You can set it to load as many pages at a time as you like, so say we program it to load 15 pages at a time, and that way the publication will only load 15 pages and buffer the pages for the reader as they move through it.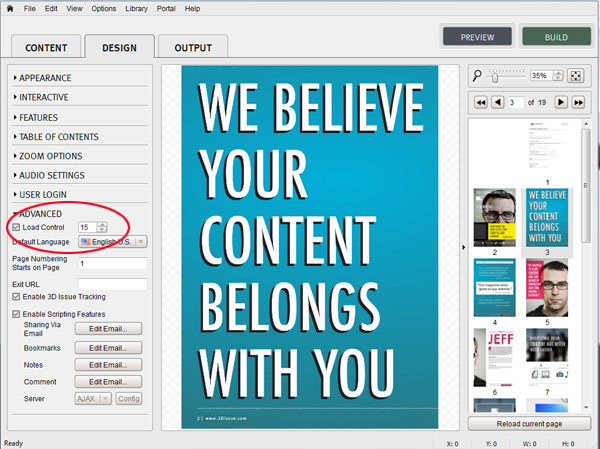 This setting keeps the publication flowing, please note file size and internet speed may vary this flow. The clever bit is that the reader is unaware of the load control, as they browse the pages are immediately visable for them and as they move through the software is buffering the next pages to load automatically. Much quicker better than loading a 100 page magazine on opening.
Any method to make your content run faster is worth looking into, so I hope you can apply some of these tips to your digital publications and you will soon see the benefits.
By Audrey Henry