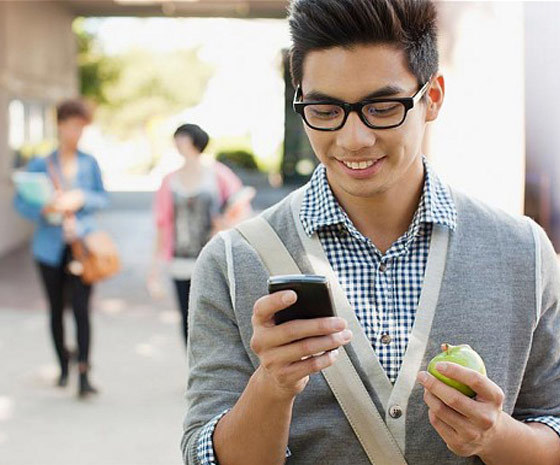 Across all genres of life mobile apps are now taking center stage. Among the myriad of apps out there, there are some gems; the useful apps that we find hard to live without. As a teacher or lecturer creating an app for students can be one such much-needed app!
You don't need to hire an app developer either to get started. 3D Issue has a dedicated app team that is very helpful in setting up a branded school or University apps. The app can be customized, all you need to do is supply your branding details to the team, like your logo, corporate identity, fonts and images. It is actually really straightforward and the team has a list and instructions to help you along with the specific requirements. You can simply create the app with the digital publications you have already created, this will form a really good starting point. Then you can add all your online content, email in articles, videos, slide shares, tweets, Facebook posts, even photos and images from Flickr and Instagram.
The app can become the go-to place for a comprehensive view of college/school life and soon the campus can be unified by it. The app will auto-update as the original web sources do, so your app will always contain fresh content. The 3D Issue app team will get the app approved for you on the Google play and Apple app stores, from then on your public will be able to access it easily.
A cool feature of the app is that students can email in articles. As I mentioned earlier, this function can apply to lectures and teachers too, you simply enable the email addresses you want to allow submit to the app. Ideal for a combined college news blast, or collective essays or reports.
See an example below of the Pearson University app created by 3D Issue:
Click on the image below, it links to the Google Play store where the app is available for download.


The Global Schools App allows you to access our digital Global Schools Catalogues in one place – great for when you are on the move!
You can also download this app for iOS for the App store here.
If you would like to create a digital publishing app for your student audience simply email info@3dissue.com for some expert advice on how to get started.
By Audrey Henry