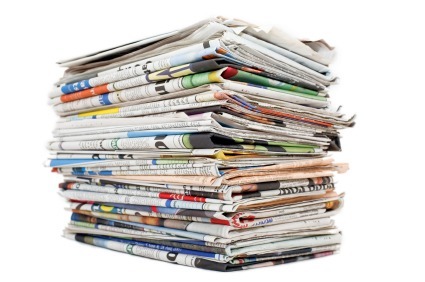 An interesting stat was released earlier this week by Hearst Magazines, it seems that there is a significant rise in the number of back issues being accessed and paid for by digital readers. In fact Hearst Magazines stated that 30% of the single copies sold on tablets are back issues. Wow that's a big opportunity publishers and marketers can be taking advantage of…and the good news is it's very easy to increase accessibility of your content!
So why are we seeing this rise? It is most likely down to accessibility as readers can now have options in a digital edition that have never been available to print readers. Have you as a print reader ever been flicking though a hard copy magazine and wanted more information that is referenced about? Read an article that states this was covered more on July 2011's edition? Hmmm… to get July 2011 edition via print could take some time in ordering and tracking it down, making it a difficult, long process. Digital editions eliminate the time and difficulty for readers to access this older content. If you're a 3D Issue user, this is how..
Link to previous editions or related Digital Magazines
One of the features 3D Issue digital magazine software offers you the creator is to allow your readers to have access to related or back issues from inside the magazine they are currently viewing. This is commonly referred to as the Archive Feature. It is very simple to set up, and once done your readers can access a graphical library of front covers of other publications you think may be of interest to them also, clicking on a front cover takes them to that edition. To check out more detailed information of setting this up see this article on setting up your digital magazine archive in minutes
Create an eBook from your blog archived posts or particular topic category
How many times are you asked a question from a customer and you think 'I'm sure I've written about this before' ?  If you take a look through your blog archived posts, chances are you come across articles that are still applicable today. There is often golden content that has become less visible and hidden as newer content is added. Your blog readers simply do not get to see all the content from the first page.
Here's a tip you can use today to reinvent this content – produce it as an eBook, all thanks to 3D Issue Hubs, the new RSS to digital magazinetool that is packaged free with 3D Issue software. Think about what your eBook could focus on – some ideas are "The ultimate guide to ______" or "50 tips to improve ______" entering in your specialist subject and solution as appropriate. Unless the content is time-specific or no longer appropriate then there's no reason why this content should be pushed to the hidden depths of your blog archive never to be seen again. Right? The eBook creation process will only take you 10 minutes with Hubs and you don't even need to have specialist IT programming or design skills which is a bonus.
So you thought creating a lead-generating eBook would be more time-consuming? The truth is, if you have the content already then reproducing this content is a great, fast way of creating something stunning and relevant to your audience.