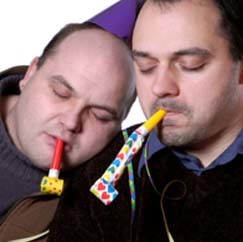 When Steve jobs announced the launch of the iPad it was been called the savior of publishing. Wired magazine launched their digital edition to great acclaim and ended up selling nearly as many copies of its digital magazine on the iPad as it did on the rack. Over a 100,000 copies. This was fantastic news and everybody rushed to get an iPad edition ready for the app store.Now six months on the euphoria has gone and it seems that publishers are been left with disappointing results.Most are finding it difficult to break even after their investments. While the first Wired edition sold over 100,000 copies, they worked along with the Adobe team to produce this digital magazine, a lot of man hours were put in. After the fanfare died down and the dust settled, It seems that the readers are been turned away by the high prices and the static experience.
Here are some figures from leading publishing companies:
– After the success of their 100,000 issues Wired Magazine sales fell by 70% to average around 30,000 an issue
– Elle magazine had 20,000 downloads of its debut publication in October
– Men's Health is averaging just under 3,000 an issue
– Maxim is averaging around 25,000 an issue but that figure is spread over both their iPhone and iPad sales
–Popular Science is averaging around 14,000 per issue
Not great for publications with the audiences that they have but what percentage of these do you think are new customers? You would have to imagine that most of these readers are been taken away from their print sales.
This data was collected by Nielsen who surveyed 5,000 tablet users & while it found that over half had paid for content, magazines were eight in the top paid app category lists. Part of the problem is not only the hefty price of the digital editions (the new Yorker charges $4.99) but also they have not been able to figure out how to sell subscriptions.
"In the grand scheme of things, there's a chunk of eyeballs, but if you're looking for mass awareness, the iPad isn't the vehicle yet," said Rich Ting, ecd of the mobile and emerging platforms group at R/GA.

The apps themselves are also missing the mark.
"These apps suffer from a product design problem," said Khoi Vinh, a former lead designer at NYTimes.com. "They are designed around the wrong product vision, one that doesn't realize people won't read content in this way over the long haul."
Media Week says "Publishers would be wise to take their cues from Flipboard, a publication built specifically for the iPad. Read an article on Flipboard and you'll see the social commentary around it, a far cry from the solitary interface of most publisher apps. The empty experience of publisher apps shows up in the stats. According to app analytics company Flurry, media iPad apps average less than two minutes per session."
By 3D Issue