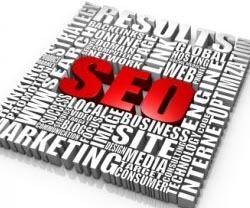 Creating a digital magazine can demand time and energy to ensure the best results.  So, it is necessary to take some measures to reaching your audience as effectively as possible. How can you ensure the target audience can access your digital editions?
There is a straightforward, easy way to do this; all you have to do is – Raise your digital publication' search engine rankings. SEO (Search Engine Optimisation) can make your online publication as visible as possible.
This blog aims to put some relevant information on SEO in your hands to clarify any doubts. Check out this blog entitled 'What do i need to know about SEO and keywords?' and find out the key principles, top tips for 'key words' and the procedure to complete the SEO info section in the 3D Issue software – Check out this video tutorial 'How to set up your new 3D Issue software' for a step by step guide.
In this e-Book you will find:
–       The importance of SEO
–       Advantages and difficulties
–       Tricks and tactics

As publishing through social networks has gained relevance; it is necessary to grasp the benefits you can achieve through this channel to increase the distribution of your publications – How to increase your search rank through using social media is explained in details in this insightful article by Mashable.com.
If you have any queries on SEO or the resource materials provided in this blog, please drop us an e-mail at customerservices@3dissue.com

By 3D Issue