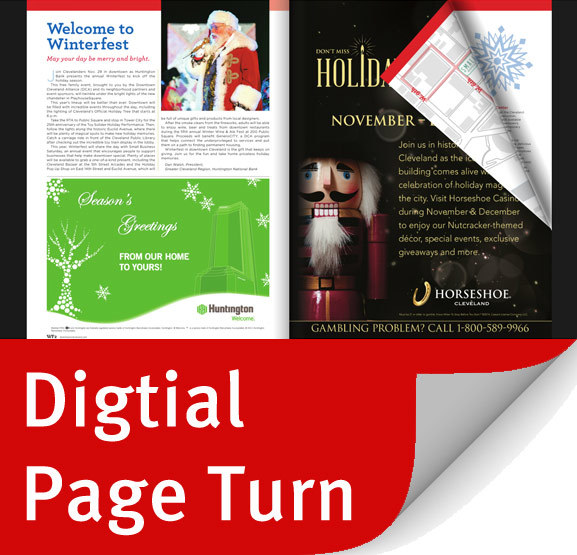 The digital page turn is a component of online publishing software that the reading audience love. This means the magazine pages will turn, in 3D format, mimicking the page turning of a newspaper or magazine.
When creating a digital publication; many features are available that simply aren't possible with print versions. You could say digital is better in lots of ways, like for example, video and audio can be added along with other interactive features such as web links and animation. However, one feature from print carries through to digital; the traditional page turn is much loved and translates well to online viewing, see how you can scroll through these examples below, from your PC, Mac, laptop, tablet or iPad. As screen size is reduced on mobile screens the page turn effects changes to a slide page turn for ease of navigation.
See some examples below of publications with digital page turn:
Example one comes from Currys, PC World digital catalog.
Please click on the image below to launch the publication: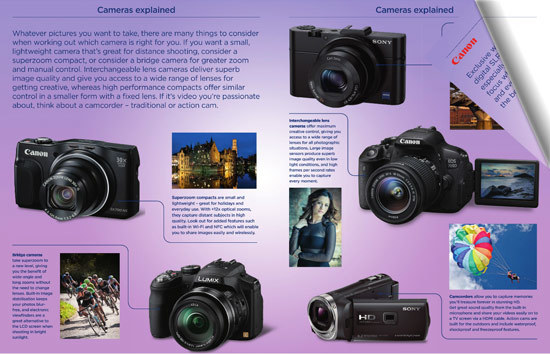 Example two comes from Download Cleveland Alliance digital brochure.
Join Clevelanders as Huntington presents the annual Winterfest!
See the page turn digital brochure accompanying the event below: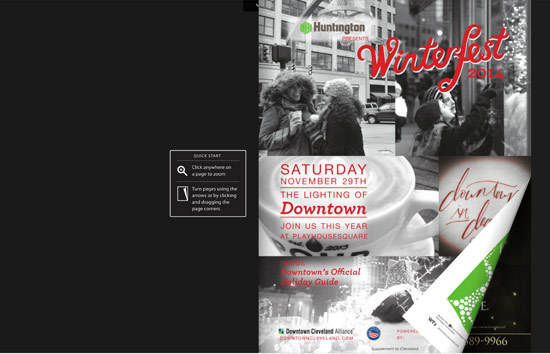 If you have an event to showcase why not market it via an ePublication?
Use the digital publishing trial today to get started.
When you create a digital edition with 3D Issue digital publishing software you are optimizing a great reading experience for everyone. Digital page turn takes effect in many varying forms of publications from online brochures to newsletters, to magazines to info guides and more…
See a tutorial video here detailing how to choose and put into action the different viewing modes for online publications you create with 3D Issue. You can choose from page turn, slide or presentation modes, depending on your audience.

An online publication has many marketing advantages, from distribution to cost saving benefits. If you would like to create page turning digital editions from your PDFs contact us today. Our expert team are on hand to assist you in any way.
If you have any questions or would like more information simply contact info@3dissue.com.
By Audrey Henry