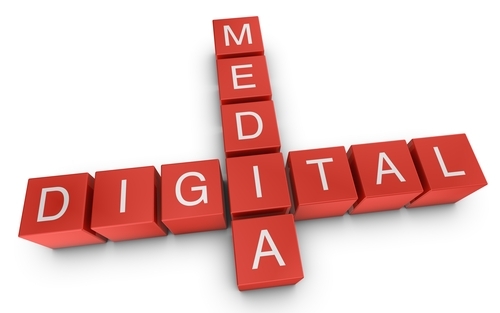 Digital media has infiltrated our lives at such a rate that sometimes it can be hard to remember what life was like before we had the current plethora of information and data available at our fingertips. There is no escaping the fact that a large portion of our world has moved to the online domain, this can come in many a guise, from the necessary like paying bills/online banking or the hobby orientated right though to searching for content and information or just simply checking the news and weather, our world is increasingly likely to be found online.
The digital world is continually changing; it is the very nature of the beast that now occupies such a large part of our lives, it is vital for your business to keep on top of the latest trends within the digital media industry. It is in your very best interests to know exactly where it is their consumer is and what type of content they are consuming.

Your businesses very future could depend on it.

With this in mind in today's blog we will briefly cover some of the main trends within the digital media industry as of today and into the future.
Mobile marketing – there is no getting around it, the world at large has gone mobile, in order for your marketing content to reach its potential, your content simply has to be mobile centric. This year for the first time ever mobile access to the web overtook desktop PC's and this shift in power is widely expected to continue. There are currently over 6 billion cellphones worldwide and of this 6 billion, one billion are smartphones, this is a channel which demands inclusion. The continuing expansion of 4G networks coupled with ever advancing devices at our disposal makes this a channel which huge things are expected of in the year ahead.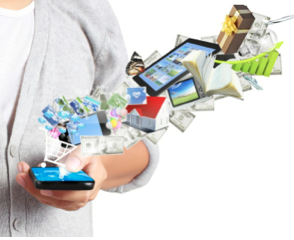 Ignore the cloud at your peril
Cloud storage is beginning to revolutionize the internet. Dropbox, Gmail, YouTube, Flickr, Vimeo all owe their existence and popularity to cloud storage. Cloud storage enables publisher to go from being hardware dependent to being part of a digital sphere where all the resources are capable of being shared.
In essence, by moving to cloud based applications, you not only avoid having to service potential heavy outlays but you can always be at the forefront of technology. You are essentially adopting a pay as you go service, whenever an update or new version of an application or resource becomes available, then, you, as a cloud user will automatically be using the latest software you require for your field of expertise. Added to this, to go back to the analogy of the cloud and electricity, you only pay for what you use so it's cost effective as well.
IDC predicts that by 2015, one of every seven dollars spent on packaged software, server and storage offerings will be done so through the public cloud model. Furthermore, SaaS models can help organizations enhance collaboration and share information in near real-time.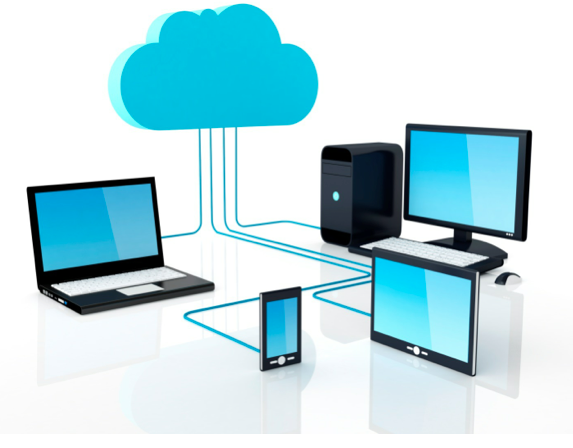 Location based marketing
"Targeting consumers with relevant products to purchase while they are in the location will make mobile marketing more relevant and less intrusive, changing the way mobile marketing is executed," says Stacey Tozer, marketing director, MappedIn.
"As we move into 2014, real-time location based marketing will become a more important marketing strategy," agrees Atri Chatterjee, CMO, Act-On Software, a provider of cloud-based integrated marketing automation software.
"Geo-targeted promotions and notifications will be added to the marketing mix as companies begin to see the benefit of real-time marketing based on GPS location — and customer targeting based on physical location to stores, restaurants and events," Chatterjee says. Allied to this, Chatterjee predicted to Cio.com that social media will be "the main channel for real-time location based marketing, [providing] the key advertising platforms for businesses looking to target customers with location based offers,"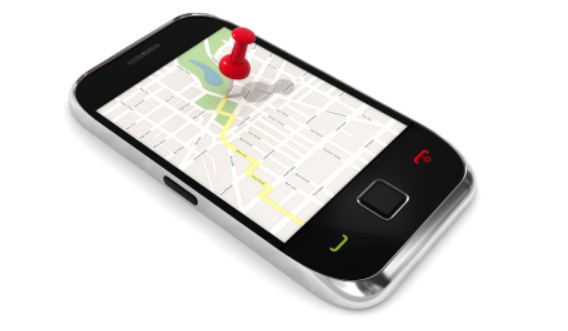 TV money will start to funnel towards digital
For years TV was the best channel for companies to promote both their brand and their products. Although expensive, the appeal of a platform that allowed brands not only to use video (which by now you should already know is the best format to reach customers), but also to get to a wide audience made every penny worth it.
According to IAB, online advertising revenue went up to a record of $42.8 billion in the US during 2013 ($36.6 billion in 2012), while in broadcast TV it reached $40.1 billion. For the first time online advertising revenue was higher than that of TV. And mobile format accounted for 17% of it, an increase of almost 50% from 2012 when it was 9% of the total.
This explains why 67% of Madison Avenue executives expect to increase their budgets for digital video advertising in 2014 by reallocating part of their television spending.
Read more on Digital Advertising News: From TV to Mobile here
YouTube – As previously mentioned, video is already a huge market and this trend looks set to continue in the mobile domain due to the increasing capabilities of devices and networks. YouTube enjoys an estimated 1 billion unique users each month; the figures speak for themselves, this is a channel which you can ill afford not to be a part of. Below is a video outlining how to include video with your online publications
The power of social media – There are very few consumers who are not involved in some method of social media such is its influence in our world today. These channels enjoy gargantuan numbers using their services daily, you should aim to establish and maintain a presence on these channels. One thing to keep in mind is not to stretch yourself too thin, monitor what is working and concentrate your efforts in these areas.
The digital media industry has changed more in this last decade than we probably realize, things we take for granted were not around only a few short years ago such has been their overwhelming infiltration and acceptance within our lives. This is a trend which isn't going to suddenly go away, it will continue to evolve and grow, the consumer has grown very accustomed to the digital age and demands more with each passing day.

The consumer wants the best user-generated online content, the best feature film content, the best terrestrial broadcasts, the best internet radio stations, the best news feeds, the most accurate weather services. The consumer now wants and expects access to everything, without being locked behind proprietary portals. The consumer wants access to all content on all of their devices; they want to switch seamlessly from one device to another without pause or interruption.
Are you interested in utilizing the above channels to distribute your content?

Do you wish to position yourself where the consumer will seek you out and drive your business and traffic in the direction you wish it to go?
Then why not try out the free, full trial of 3D Issue today and ensure you, and your content remain up to date and relevant in an ever changing digital media industry landscape.