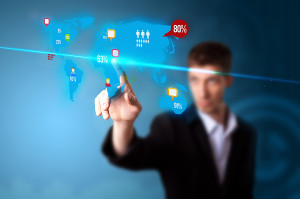 Marketing, like many other industries has been influenced and in many ways enhanced by the digital age we now find ourselves in the midst of. In today's connected world most marketing messages are conveyed through digital means, social media has become a part of everyday life with huge numbers on various platforms. Social media platforms are wide and varied, understanding which platform/s or other digital avenues work best for you and your business is crucial to your marketing success.
In today's blog we will look over some methods and tips for your perusal, I hope you can take something from it to improve your digital marketing and inspire e-commerce success for now and the future, here we go.
In order for you be successful in your digital marketing efforts, you are first going to need to do some research on the following
Who your best customer is
• Don't assume you know your best customer, do some research.
• How do you come into contact with them?
• What do they have in common?
• Which online communities do they frequent?
Where these customers' communities are
• Where is your customer's first port of call when seeking information in your field?
• Forums?
• Expert communities?
• LinkedIn? Facebook?
• You can gain knowledge and insights on the exact locations that your customer searches for information by carrying out online searches for aggregated information pertaining to your field. You can also find out where your top competitors are contributing or simply just ask the consumer themselves.
• Always try and maintain an original and unique approach in your digital marketing, these fonts of information should be used as guidelines and references only.
Craft your message in customer terms
• The consumer is the one with the most valuable information and answers, ask them the questions that you need to know.
• Why do they do business with you?
• What type of language do they use?
• Listen carefully to what they say, integrate this language into the messages you send out to the consumer.
• Put yourself in the shoes of the consumer, does your message soothe their pain points? Does it answer their questions?
Create conversation
• Digital marketing has offered businesses and companies a direct line of communication like never before, use it.
• The power of recommendation will often come through social media; treat your marketing message like starting a conversation.
• Think of ways to engage the consumer, provide advice, answer questions, offer tips and in formation that the consumer is seeking clarity on, by doing so you will keep the lines of communication open, drive further engagement and create leads for sales.
MarketingProfs Digital Marketing Mixer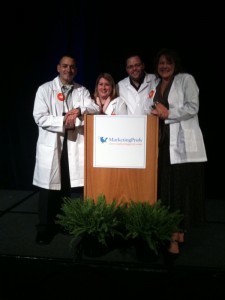 A recent post by Jay Baer of Convince and Convert offered some great tips for digital marketing and social media, these tips were garnered from the MarketingProfs Digital Marketing Mixer in Chicago where Jay, Stephanie Miller from Return Path, Michael Brito from Intel, and Beth Harte from MarketingProfs attended conferences, took notes and summarized the best of the event, which you can see below:
From the Marketing Must Know sessions
• Build credibility before you sell via social media
• Allow open (but governed) access for employees to Twitter and blogging
• Broadcast emails are not effective. Create relevancy and be helpful
• Use your Facebook fan page to promote key content of your email newsletter
• Join the right conversations and the right time
• Think about your Web site's "front page" as a collection of pages, not one home page
• Improve search spending ROI by using down-funnel data
• Invest in social media. It's not free.
From the Integrating Marketing Programs sessions
• Test the unusual
• Clean up your landing pages
• Keep your troops informed
• Insert retweet buttons into PDF files
• Remove gates in front of your content
• Use your brand community for market research
• Engage in online communities as a person first, as a marketer second
• Use Google keyword tool to learn how customers describe your products/services
• Optimize all your content for search
From the Engaging with Customers sessions
• Build relationships with fire starters
• Build community first, monetize later
• Offer value on Twitter, don't self-promote
• Have passion and jump on every possible situation you can on the social Web
• Build relationships with customers to create a memorable brand experience
• Set goals, measure, and iterate
• Social media guidelines for your company should be short and succinct
• Be organized internally to effectively manage social media externally
From the Peer to Peer sessions
• Blog about how your products/services fit into your customer's lives
• Humanize your blog
• Get your legal counsel talking to other companies that have successfully implemented social media
• Have conversations with senior management to determine their appetite for social media
• Provide your community something that is personally beneficial to them
• Let your members decide how they want to use "their" community
• In online video, be mindful of people's time, attention and surroundings
• Use trackable links to measure success
Want one last tip?
Try out 3D Issue Hubs and transform the way your content works for you, centralize your social media and marketing efforts in one easy to manage location that will be accessible across any device.
On average, companies use 13 different online platforms to promote and engage with their readers but don't have a single location where their audience can access that content.
3D Issue Hubs allows you to centralize all your content into responsive mobile applications instantly.

By Charlie Gallagher