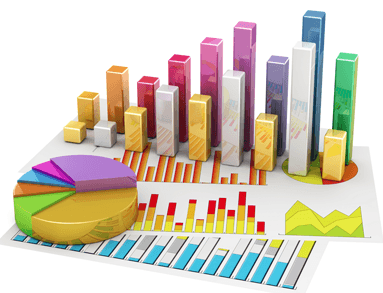 Digital Marketing Stats are important for every company be it small or large. Data helps Marketers plan campaigns, measure success, and make business decisions.
Follow and pay attention especially to those Digital Marketing Stats that are relevant to your business. These metrics highlight the trends in the industry and will point you towards your marketing success.
In case you don't know where to start here are a few interesting statistics that are useful for every business.
80% of Internet users own a smartphone
The mobile takeover is real. Personal computers and laptops are still in the top spot for ownership among Internet users at a 91%. However, smartphone ownership for this large demographic is drawing even and tablets have already reached the 47% share of ownership.
What this means for marketers is that mobile is not an option anymore, they need to make their materials look good on any device (GlobalWebIndex) or risk being left behind.
If you are looking to go mobile then you can read our previous article on Mobile Website vs Mobile App, and decide what option is right for you.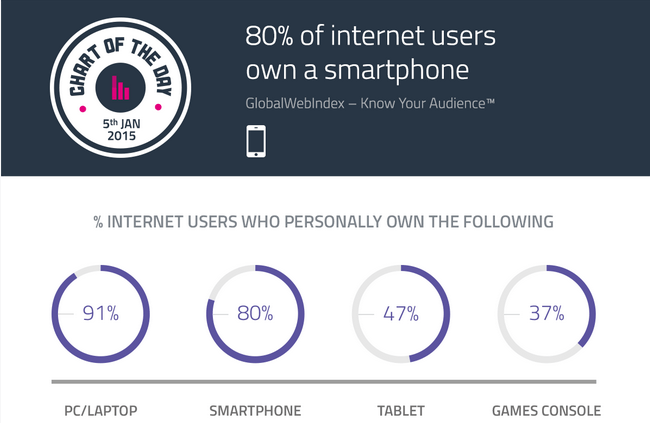 75% of content marketers release new content at least once a month, and 16.52% put new content out daily
The Internet never sleeps. There's always new content coming out, and marketing material is no different. More and more brands have realized the importance of maintaining and following a schedule when putting their content strategies into place. Anyone who has yet to get on that bandwagon will need to do so in order to compete.
Look at the different content types available and choose the one that suits your objectives best. It could be video, blogs, facebook posts, a flipbook… and publish them with certain regularity. (Wyzowl)
95% of B2B buyers prefer shorter content formats
Now, we've said that creating content on regular basis is important, but that doesn't mean you have to write 1000 words blogs or 5 minutes videos. In fact, studies suggest that busy professionals are voicing preferences for content that is short, snappy, and easy to digest. (Demand Gen Report)
The average Internet user has 5 social accounts and uses 3 each month
The time when Twitter and Facebook were the only social networks is long gone. In order to best reach your audience, you need to dig deeper. The more you know about them, the better you'll be able to choose the channels for your content. (GlobalWebIndex)
I hope this blog has helped you decide where to start. As you can see data and statistics are really important for the success of a business. That's why our flipbook software, our hubs platform and even our apps, all provide all the data and stats about your users you could need to get the best results. If you have any questions you can get in contact with us at info@3dissue.com.