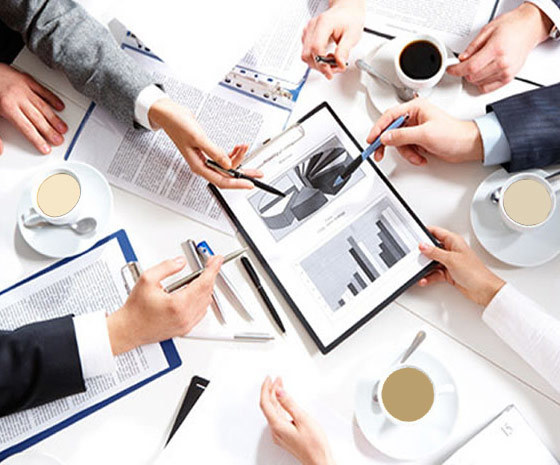 In the quest to find the correct digital marketing solutions marketers must first be aware of the choices and difficulties that face them in forming a winning marketing strategy that works for the mobile and media savvy audience.
Digital marketers are receiving bigger marketing budgets these days, but they are still facing a multitude of challenges.
Here lies the dilemma; the bigger issues that marketers are currently facing are:
1. What digital tools to invest in.
2. What paid ad spent to invest.
3. How to keep track of online consumer data.
What is happening today is that, with the internet consumers are starting to go direct. They are starting to search for the products and services they want. They are getting them online, then they go to social networks and share the news of the purchases they make with their friends.
IT is part of the solution to many a marketer's sleepless nights.
The convergence of media is worrying marketers. What is paid, what is earned and what traditionally was owned media is all amalgamated in online experiences especially with mobile and social. Consumers don't distinguish between these options, yet this can be a minefield for marketers.
Marketers most importantly need to focus on data. They need to monitor the right information at the right time to orchestrate and create the right experiences for consumers.
Nowadays customers are quicker to react. They are more demanding. They use technology naturally; almost intuitively; without thinking. It is true that more and more of the population are tech savvy but online methods are also specifically tailored so the user experience of buying or becoming a lead is as organic as possible.
In the past, marketers invested in the big ad buys and promote to mass markets this way. Mass today is very different, so the challenge is vast but this is where information technology comes into play.
By studying analytics marketers can understand who their customers are in the fragmented digital media space and can learn better how to appeal to them. Good practices for segmentation can exist if marketers act on separating target markets in the media scape they face today.
The solution for marketers; the success channel is to serve up content to the correct viewer at the right time. Give your prospects your message when it matters the most. Prior preparation, a focus on data, use of content marketing tools and pushing real-time content to branded business mobile apps may be ideal approaches to explore next.
If you have any questions about app creation, content hub creation or flipbook reader analysis simply contact info@3dissue.com.
By Audrey Henry