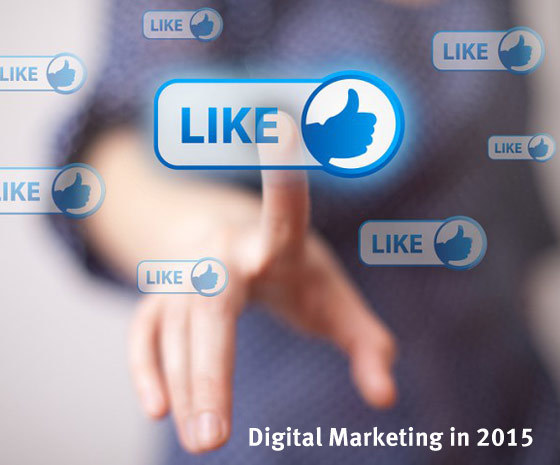 Helping customers understand why they need your product or service is always a driving force behind each and every digital marketing effort. There are varied ways to do this and with each passing year, experts like to sum up the trends that work and the expected predictions their sphere will have in the coming year.
The scene looks set for a year of mixed media with networking sites like Facebook putting more focus on video as a formidable marketing force:
Video and Facebook: Have you noticed video show up in your Facebook timeline lately and automatically playing? Well, this has been introduced lately inspired by the success of video as a medium to engage on other social networks like Instagram and Vine. Before, videos on Facebook would play from YouTube and be locked behind a play button. Now people can upload video from their devices to Facebook. We have seen already the virility a showing can have.
According to Tech Crunch Facebook could look more like TV soon; now Facebook is bringing auto-play for native videos to all users and it's just the beginning of a huge push to put Facebook in motion for 2015. But what does this mean to marketers? Well, at first Facebook are only rolling out this feature for individuals, musicians and bands. Facebook is trying to garner a great experience for its audience, and may develop a commercial video side for marketers in 2015.
Digital marketing is a valuable way to attract new prospects, increase qualified leads and retain loyal customers by supplying them with content that helps them understand your business and why they need your product or service.
How you create content looks set to depend more on more on your content delivery means for 2015. Digitally, you can supply our target audience with content through social networking, email campaigns or online via websites. Creating a Hub for all your online content is another trend that looks set to continue into 2015 its integration with video being a keen reason for this. View a Hub here, and this may help you consider curating your own content Hub to market your produce to your audience.
If you think a content Hub could suit your video marketing strategy for 2015 simply get in touch. Call us at 3D Issue: +1-718-569-6212 or email info@3dissue.com for expert advice from a digital marketing representative.
By Audrey Henry