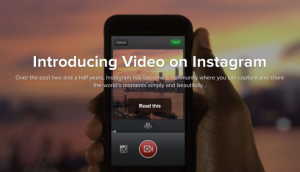 Well, it's that time of year, many of us will be reflecting on the year just past and some will possibly be making resolutions for the year to come. There is no doubt that 2013 was huge in terms of changes and advancements in digital marketing. We here at 3D Issue have been endeavoring to bring you all the latest news as it happened; in today's blog we will have a quick recap over some of the most important and newsworthy stories in digital marketing for 2013. There could have been many more inclusions and much more written but for the purpose of this blog (and holding your attention!), we have whittled it down to 18 abbreviated points of interest.
1. The continued rise of mobile usage and mobile marketing
We are an online population but more importantly we are online and mobile. Internet usage through mobile has grown exponentially in the last few years, so much so that it is now fast becoming the first place people will go when they check data online.
Surveys have shown that there are now over six billion cell phone users worldwide, and of this six billion, over one billion are smartphone users, to put this into context, there are seven billion people in the world, so that's one in seven of us use a smartphone on a regular basis. Quite an impressive number I think you will agree.
2. Twitter launches Vine
The social media giant dipped its toe into the lucrative waters of video sharing with the acquisition of Vine, dubbed 'the Instagram of video'. With a reported fee of $970 million this was a clear signal of intent from the San Francisco based goliath.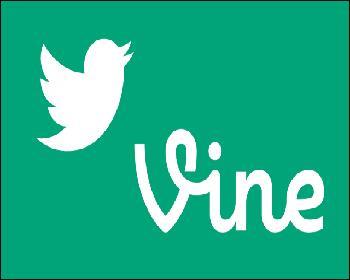 3. Burger King hacked and Oreo's become one of the biggest stories at the Superbowl
There were few stories that caused a bigger stir than Burger Kings twitter account being hacked and transformed into the 'golden arches' causing considerable consternation for all involved, of equal resonation but thankfully making a positive from a negative was Oreo's social media team thinking on their feet in reaction to a power outage during the game between the San Francisco 49ers and the Baltimore Ravens. Their 'you can still dunk in the dark' was widely acclaimed as a master stroke and looked on as more successful than their advert which appeared in the commercials during the game itself, except it cost millions less to produce.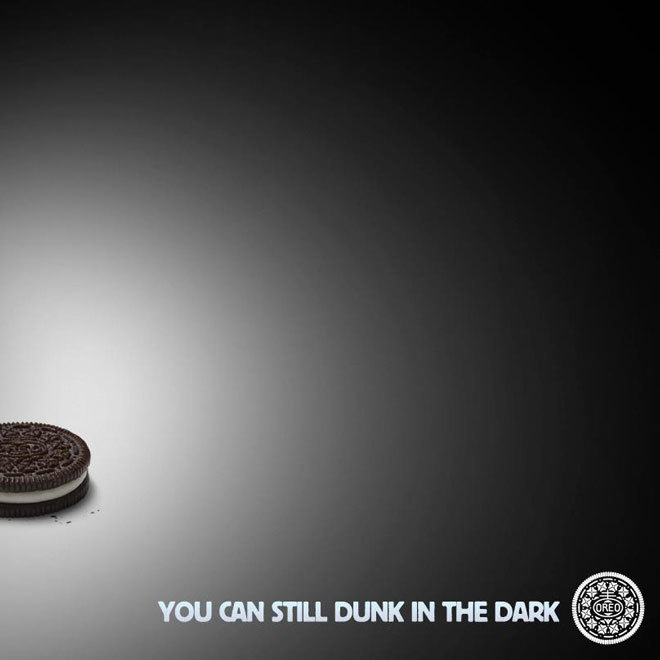 4. Instagram launches video
Branded content and video in particular is steadily gaining traction and is universally expected to be one of the major players in 2014, Instagram reacted to this expected pivot in approach by launching its own 15 second video service, seen by many as a direct reaction by Facebook who had bought Instagram for a cool $1 billion, towards Twitter and their acquisition of Vine.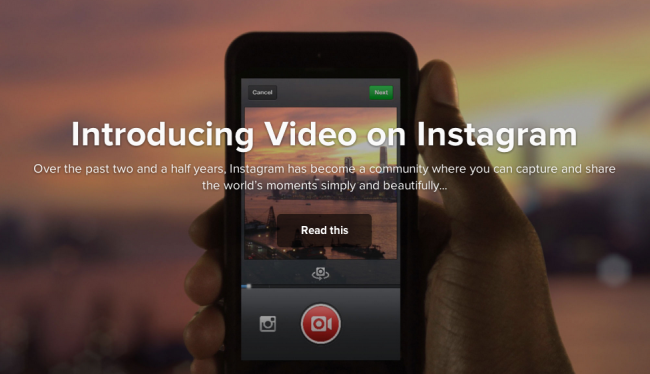 5. Google announce they are to close Google reader
Google made the much maligned decision to close its hugely popular reader service, quoted at the time as being terminated due to a decline in usage. A more pertinent reason may have been that Google had other plans and that Google reader didn't feature in them.
6. The revolution may not now be televised…but streamed.
There is little doubt we are witnessing a seismic change in the way we consumer content and none more so than the way in which we view said content, 2013 was the year that the likes of Netflix, Hulu and Amazon upped the ante in the war for eyeballs.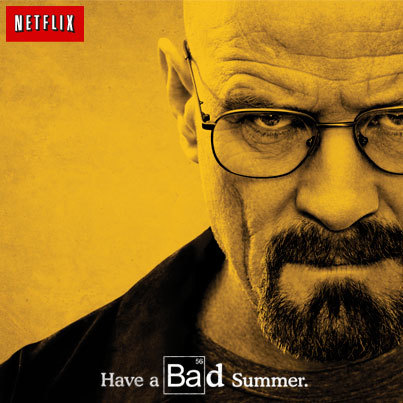 7. Content curation tools and the content revolution
The Internet has nigh on infinite information resource capabilities, the ability to gather and 'curate' data now, more than ever, becomes a vital skill to have in your armoury.
Content curation tools have been the instrument of choice by marketing strategists for some time, but in recent times, due in no small part to the sheer volume of information readily available online, they are now becoming further utilised by the everyday web surfer.
No longer is it a tool for professionals only, the ordinary web surfer is now aware of such methods and in turn coming on board to use content curation tools. They realise this is a means of not only saving time, but as a method of filtering through the myriad of content in our midst.
8. E-mail continues to defy the doubters
Labelled by many as dead in the water, email has emerged from 2013 in a stronger position than ever, still one of the most commonly utilised methods of communication and one which continues to defy all the odds considering the plethora of options available to marketers and consumers alike.
9. Mobile becoming a necessity
Increasingly we are seeing companies centralizing their branding through the use of hubs on mobile; this method is favoured over the 'scattergun' approach where companies would try to maintain a presence in every nook and social media outlet on the web. This doesn't mean that these companies will not maintain a presence on social media and other outlets, far from it, these are vital components, but rather they will use these as feeders to their own sites increasing traffic and engagement along the way. A company can't assume that their demographic will all utilize the one platform; many people use many different sources as pertaining to their needs and preferences.
10. Brands utilizing social media to its full potential
There have been many memorable examples of this in the year just past, Oreo's quick thinking strategy and Miley Cyrus' twerking prompting 300,000 Twitter mentions per minute both allude to this.
11. Google glass launched
The 'wearable' computer which was launched in February of last year is expected to become available mainstream to consumers in the coming year, this intriguing piece of technology looks destined for big things in the year ahead.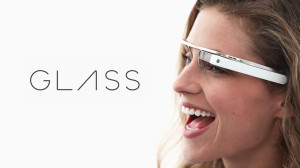 12. Sponsored content becomes a major player
In figures published by eMarketer early last year, marketers were expected to spend $1.9 billion on sponsored content this year, that figure is up by 22% on the previous year with the numbers involved expected to rise by as much as $3.1 billion by 2017. It is clear sponsored content will have a major say in the year to come.
13. Google launch new Hummingbird algorithm
First launched on April 24 2012 the algorithm has undergone a series of minor tweaks. The basis of the updates being the elimination of spam and 'black hat web spam' in SEO, i.e. companies that are littering their content with keywords and illicit link schemes in order to achieve higher Google rankings will be weeded out under the new system. These updates will also handle increasingly complex, longer search terms with more accuracy and, possibly more pertinently, it has the ability to deal with spoken search requests. These types of request are steadily increasing through the upsurge of smartphone usage for internet access. This only further enhances the fact that to keep pace with an ever evolving marketplace, your website has to be mobile accessible.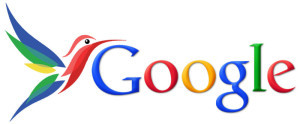 14. World's oldest newspaper goes digital
The self-proclaimed 'oldest newspapers in the world' Lloyds List, announced that they were to move their entire operation online, the publication which has been in production since 1743 made the decision to cease operation for their printed media on December 20th last year. This landmark decision was taken due to the shift in content digestion habits and general traffic of the everyday consumer, the decision, while not taken lightly was backed by years of research and given the overwhelming vote of support by their customer base.
15. Version 6.2 of 3D Issue launched
We were delighted to announce the new and enhanced version of 3D Issue digital publications software which ensconced many new features including:
·         Shopping Cart: the ability to add a shopping cart to your digital publications
·         Hotspot/Button Rotation: add hot spots to your digital publications
·         Light and Dark themes: customize your publications theme
·         Add Link to Copyright: easily add your copyright information to digital publications
·         New FTP Uploader: the fastest publication upload times yet
·         Advanced Twitter Integration: in addition to other social sharing options, there is now the added ability to share publications to Twitter.
16. A different strategy for retail magazines
We are in the midst of a shift in approach from several major companies concerning retail magazines and product curation, in a recent blog I spoke of how Flipboard introduced the ability to create and curate your own retail magazines using real time products essentially creating a private catalogue tailored to your taste and needs. This follows on from Pinterest's introduction of 'product pins' earlier this year, these 'pins' include pricing information and other information about the product that users would then save using the service, making the whole process to actually buy the product much easier. Wanelo added their considerable talents to an already interesting list.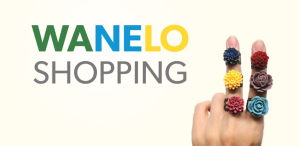 17. The rise of branded content
One of the most difficult things to do is create compelling, entertaining and memorable content that lives on with the consumer long after the message has been delivered but this is precisely what brands and companies are setting out to do. Branded content, while not a particularly new concept, has gained significant traction among companies and consumers alike in recent times. The recent John Lewis Christmas advert is a great example of branded content in action.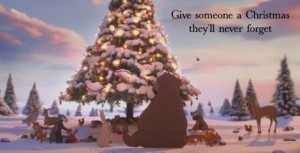 18. The enhancement of branded content through social hubs
Brands have had to get more creative in their approach, after all an advertiser's worst nightmare is the loss of the consumer's attention. No one likes to be spoken at or to; everyone wants to feel part of the story. Everyone enjoys being informed and entertained; the brands remit was how to convey this while informing the consumer of their product. Companies have had to devise a way to both entertain whilst informing and ultimately selling. No mean feat, and one which requires more thought, creativity and investment on the brands part. This approach whilst more costly, would prove to yield more traction with the consumer and in turn forge a long standing relationship with them. The brands aim is to intertwine the content with their product leaving both the consumer and the brand feeling satisfied with the outcome, the brand with the attention and retention of the consumer and the consumer with the content on offer, a win-win situation for all concerned. Enhance the power and reach of your content through the use of social hubs.

There is no doubt that 2013 had many milestones and witnessed seismic changes in communications and publishing. As we mentioned at the start of the blog there was simply too many instances to cover but we hope this has given you a timely reminder of what was achieved in 2013 and what will undoubtedly be achieved in the coming year.