"It is not the strongest of the species that survives, nor the most intelligent, but rather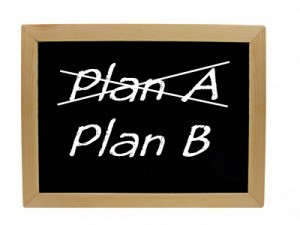 the one most adaptable to change."
This blog will look at the contrast, comparison and advantages of a fixed layout as opposed to a Liquid layout. For the purposes of this piece consultation with one of the 3D Issue developers took place for some insights into the technology which features in the 3D Issue Suite via our '3D Issue Hubs' Application.
What is a liquid layout?
Liquid layouts in a nutshell do away with the note most people will remember 'best viewed in 600 x 800' by using liquid layouts developers can provide software solutions that allow publishers to present content on any screen size.
What is a fixed layout?
A fixed layout is a design (website or similar) that is set at a particular size so will be best displayed at that size. These types of websites traditionally were consistent but would require some research on the user resolution. Fixed layout is not feasible any longer as so many resolutions and screen sizes are in use. Also research into screen resolutions has proven unsatisfactory in the past.
What does the 3D Issue Suite have?
The 3D Issue Suite incorporating 3D Issue Hubs is a one stop application suite which creates e magazines and as the world's first HTML5 conversion page flip software brought desktop like experience to the tablet and smart phones. The suite includes all you need to make an on-line catalog or to distribute any information via RSS feed or from a basic PDF.
3D Issue Hubs offers a level of liquid layouts which we do not see in 3D Issue in that the publication created in 3D Issue Hubs has additional adaptability.

Advantages of a Liquid Layout
Any Screen: A liquid layout offers many advantages in quite a few areas. One of the most beneficial is that the digital magazine can display on any screen size, Liquid layouts allow for an adaptable output in simple terms your content will always display at the optimum size for the screen.
Adapts: Small text on a small screen is always going to be difficult to read I hear you say? Not so as the content will not be small it adapts, the ability to make a window any size is a big advantage particularly as we move to the more common dual desktop environments where users are running multiple applications at the same time.
24/7: Liquid layouts offer a way to present the publication in any view and are therefore readable under any circumstances; the content will always be available. This is quite the advantage as one disadvantage app developers will cite about Android App development is that the variety of screen sizes and devices makes it difficult to program for. Whilst Apple devices with their universal (almost) hardware are much easier to program for. Liquid layout for Android will make development simpler across devices.
Other advantages include the non-existence of side to side scrolling to read (a real annoyance for anyone that has experienced this) and the fact that whilst you can re-size the publication you can also take full advantage of all the screen space available.
Hopefully this brief guide will have provided some insight into how Flexible layout can increase the cut through for your content via 3D Issue Hubs the RSS to digital magazine converter. If you have any questions or feedback let us know – get in touch info@3dissue.com
Image is from here.