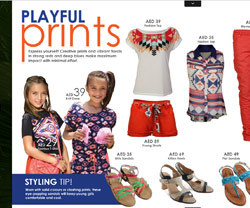 For retail marketers the eCatalog, eBrochure, and in recent years the Lookbook have been the methods of choice to showcase product ranges online. With ease of distribution across domains and devices the process, simply could not be matched so efficiently by any other means. PDFs of brochures could be made into digital publications so small in file size they can be emailed and shared in seconds to any location in the world. They don't loose quality, they can encompass video and audio and other interactive features to enhance the experience. Imagine having a live catwalk show in your digital magazine; well you can! Embed a video, make it play on page opening, readers love to embrace this experience. So with this in mind, in today's blog we will check out some endeavoring examples of how you can distribute your digital magazine effectively.
Cabbages and Roses' digital magazine has been stylized with all the spooky connotations of a thriller; "The Woman in Black" comes to mind on more than one occasion not to mention the twins from Stephen King's "The Shinning", evoking an eerie mood. In modern culture crossovers regularly occur, giving us design, visuals and photo shoots that art directors slave long and hard over. With all this excruciating work going into the aesthetics of the catalog the software platforms we use to make it happen online need to encompass the latest technologies to support such endeavoring work.

Click on the Image below to see the eCatalog launch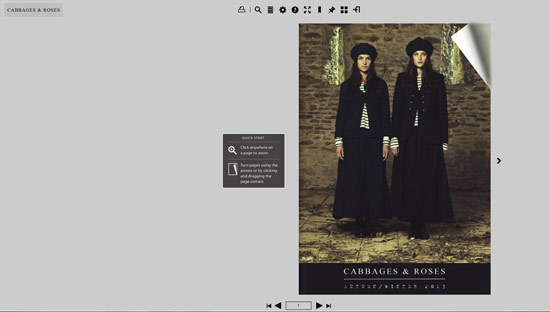 Click on the Westfield iframe below to see the digital magazine.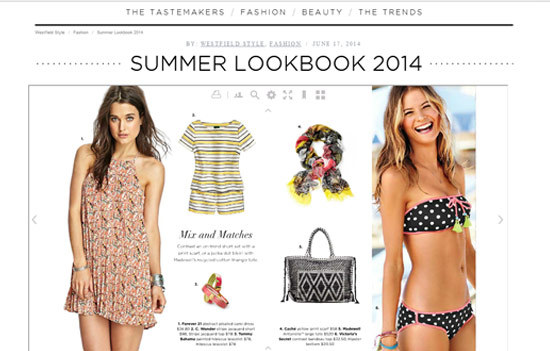 The distribution simply involves sharing the url of the homepage by the likes of online ads, social sharing or email marketing campaigns. This blog details how to create an iframe in your webpage for your catalog if you wish to avail of the feature.

Click on the image below to see another example from Redtag.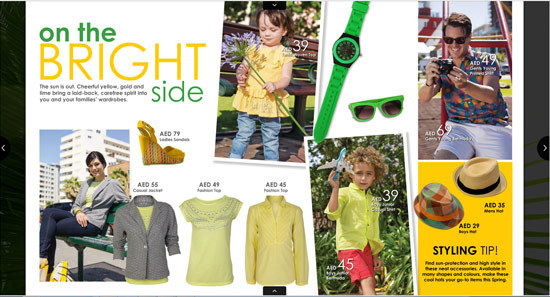 In this eCatalog they are used slide presentation mode, this presentation style lends itself to ease of viewing on smartphone and tablet devices. With the high rates of viewing the internet and online shopping from mobiles, retail marketers are literally placing in the hands of the consumer the handiest option to shop from.
We hope you enjoyed the examples today, and if you know a retail marketers that could use some of the features we have talked about, please feel free to share the blog with them.
By Audrey Henry