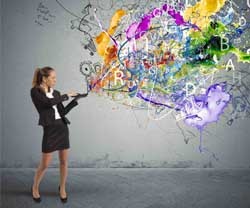 You don't have to invest millions to get consumers to notice you.
Magazines are visual and easy to consume, digital magazines also provide a valuable and entertaining experience for your reader.
If you are reading this blog you are more than likely either looking to make your own magazine or you have one and want to improve your audience experience.
In any case, here are a few tips and tricks to design your digital magazine:
Cover
Designing a good cover for your magazine will help entice a potential buyer to read it. Use a headline that will catch the eye of your reader, and research keywords that your audience would be looking for and that relate to your product.
Choose nice, high quality images and graphics, and pay especial attention to the design as the cover is your presentation to your potential customers.
Layout
Make sure the layout of your digital magazine makes it easy for your readers to read it on any device. Use large icons that can be easily found but not that big that they end up tapping on them without intending to.
It should be easy for your reader to download and access the new issue of your magazine.
The subscription process should also be straight forward so those who enjoyed the magazine can sign up right away.
Navigation
You will lose a reader within seconds if they find that your magazine is too hard to navigate around.
The navigation should be intuitive so your readers can jump to the articles they are interested in straight away. Including thumbnails and interactive table of contents usually does a good job.
Visual
By using high quality graphics and text, you will be making it more fun and interactive for readers.
They won't have the impression that you are overloading them with too much information. Try including videos or various images and see if you receive a positive reaction to it.
Remember you are designing the magazine for your users not just the device.
Content
Although this may seem a pretty obvious point, many tend to forget about it more often than you would imagine.
Include always content that your audience will actually want to read. That will be the only way to create an engaging magazine.
Use a language and a register that will be easily understood by them. Try and supplement what you can into bullet points or short concise sentences. Most importantly, keep a clear structure.
3D Issues digital magazine software features:
1. Import your PDFs to the online flipbook software.
2. Customize your magazine yourself by adding videos, animations, audio, backgrounds and banners.
3. Once you have the software, with the lifetime license you'll have it forever.
4. Obtain the insights of your readers by integrating your Google Analytics account with your Flipbook using our software.
5. It gives your magazine that real life quality with the page turning feature
6. It can reach your audience on any device.
If you are interested in creating your own digital magazine you can download our fully functional free trial. And as always, if you have any questions, email us at info@3dissue.com.