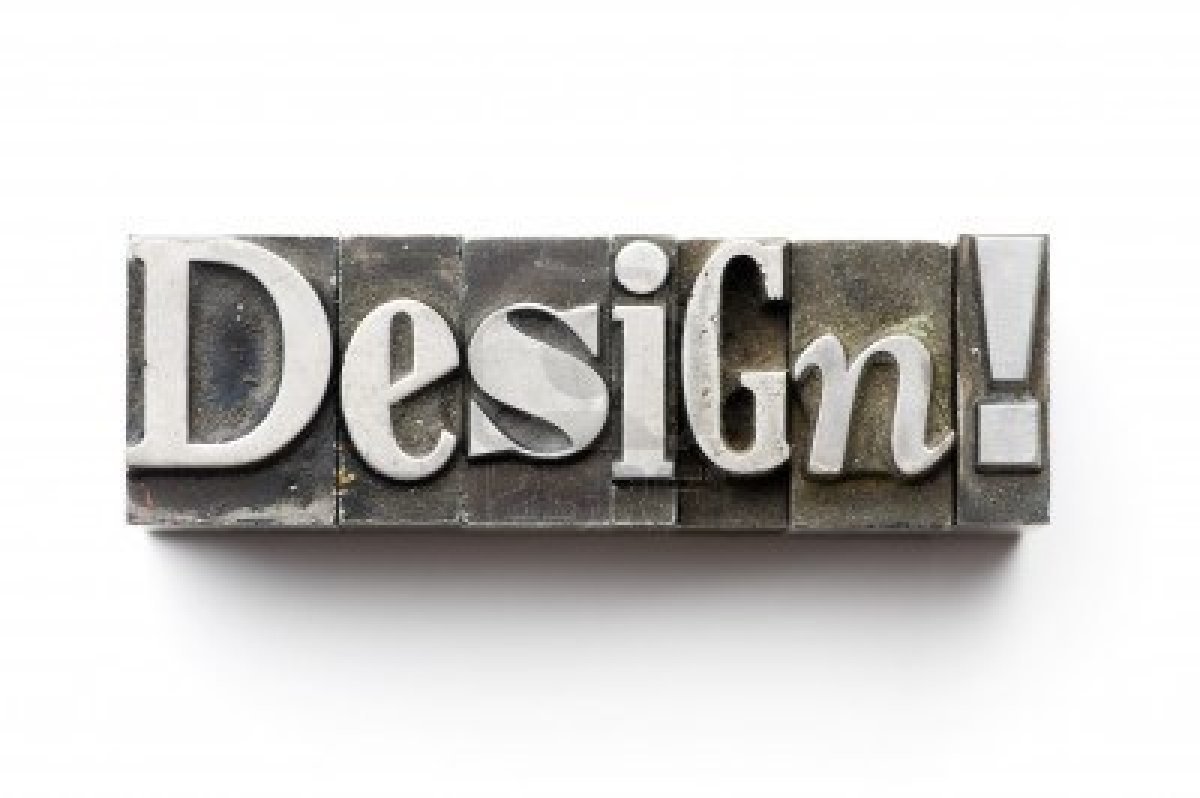 Online digital publications have provided us with a complete new world of magazine design, no more are we tied to static text and images. The digital era has touched and enhanced many corners of our lives and online magazines are no exception, from interactive touch and swipe features to videos and animations, digital magazines are quite literally living objects for us to read, watch, hear and enjoy.
Digital Magazine design can encompass so much, it can invigorate the sense in ways their printed counterpart could never achieve, it is for this reason, the basis of today's article will be some of our favorite digital magazine designs that you can view for yourself and, if you are interested in setting up your own digital magazine, can take inspiration from, I hope you enjoy it and as always if you have any comments you would like to leave, please do so in the comments box at the bottom of the article, we would love to hear from you.
Katachi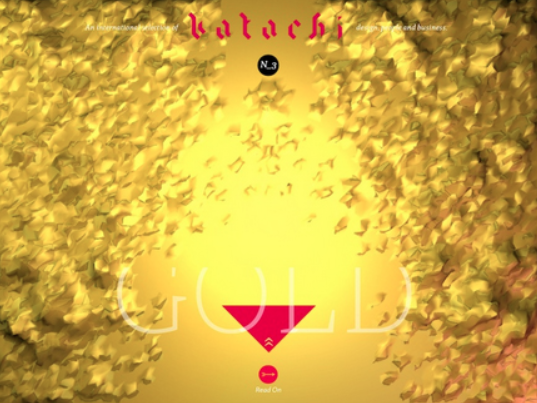 Winner of the digital magazine award 2013, Katachi magazine is a leader in its field. I could wax lyrical about its features but I think the comments written about it on the Digital Magazine Awards website says it all.
Below are some of the comments about the magazine which speaks for itself…
"Opened my eyes to what is possible with digital media."
"Pushing the boundaries of what is possible with a digital magazine."
"Head and shoulders above anything else I've seen from an innovation perspective."
"For all its occasionally wilful narrative obscurity, the sheer quality and breadth of multiple media is both alluring and inspiring."
"This really tries to do something different."
"One of the few magazines that is a genuine game-changer in design terms."
"I think all digital magazine publishers can learn a few things from this magazine, whatever their readership. Beautiful design, engaging structure and some wonderful "how the hell did they do that" moments."


Wired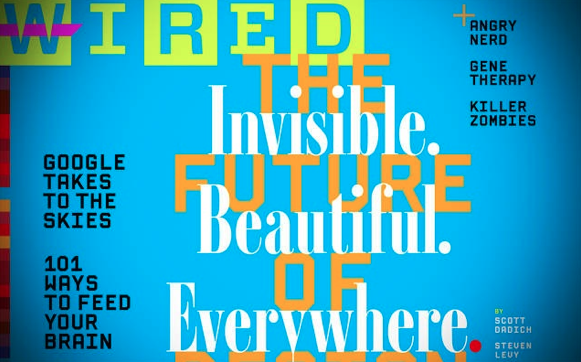 One of the first print magazines to adopt the digital magazine template, Wired is also one of the most impressive. Taking full advantage of the tools available to them, articles within the app include video and animation. Subscribers also have access to bonus content not available in the print version. Innovative, attractive and interactive Wired stands at the front of the queue in terms of digital magazine design, their smartly reimagined layouts and their innovative cross-linking related content from other issues ensures Wired stand out among their peers.
Spin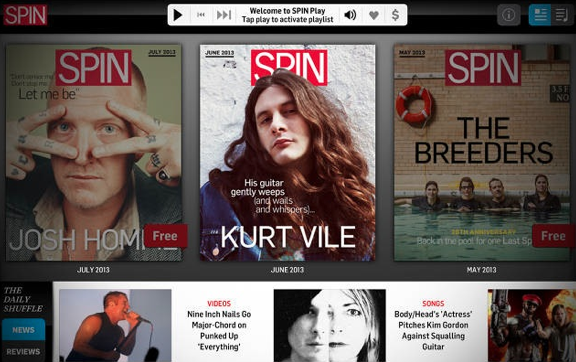 Spin magazine is more than a magazine; it is a playlist, enhanced by an audio player UI that plays the music within the magazine as you read.  Spin creates a mood and atmosphere that enriches the entire experience. Many would argue that this type of approach should be the norm but not too many publishers have carried it off with such aplomb and finesses as Spin. The magazine also benefits from a feed of news and reviews from Spin's website; ensuring fresh content is always at hand through their digital offering.
Huffington Post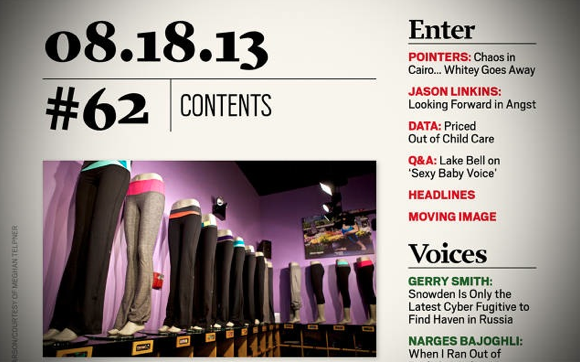 Regardless of whether you are an advocate of the Huffington Posts editorial style or not their digital offering is worthy of inclusion, combining the very best design with interactive features and particularly high quality sharing options, Huffington utilizes the advantages of the World Wide Web to its full potential by linking up with content from all over the internet at every opportunity. A fine example of an interactive highly shareable digital magazine, you can even leave comments that will appear in the magazine itself, much like letters to the editor from their printed counterpart.
You can view further great digital magazine examples created using 3D Issue here
Interested in Magazine Creation, Design & Distribution using 3D Issue? See how here.


Our reading habits have changed with the advent of the internet but also with the arrival of tablets, smartphones, eBook readers, kindles and so on. These devices have changed the way we view literature online, they have made it more accessible and portable, how many people do you see on their commute in the morning reading such a device? I would hazard a guess and say quite a few, in a recent study by Amazon, it was garnered that for every 100 printed books sold there was 114 eBooks also sold, a slender lead it has to be said but a lead nonetheless.
It is estimated that 56% of Americans now own smartphones alone, this is not accounting for tablets and eReaders, mobiles now account for 12% of media consumption by Americans, triple that of 2009.
In fact as recent as 2009 it was estimated that the most popular device to read eBooks was a PC. The introduction of the aforementioned devices has caused the trend to pivot rapidly. When you consider the unrivalled iron grip on this traditional market the printed word held for centuries, then you can start to appreciate the seismic shift that has been going on around us for the last few years and is showing no sign of abating.
It's clear which way the market and our reading habits are migrating.

Is it time you and your publications got on board?

Why not try out the free, fully functional trial of 3D issue and start creating your very own digital magazine.