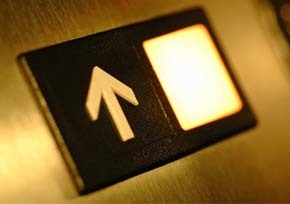 The Australian Marketing magazine has recently reported that mobile search ads blow desktop away with a 40% higher CTR. According to this article, the discovery made by Marin Software shows that consumers are more engaged with search ads on smartphones and tablets and they also predict that smartphones and tablets will represent 25% of Google Australia paid-search clicks by December 2012, up from just 5% in January 2011.
The managing director of Marin software Australia, Nick Gill, commented that the mobile market will be the battle ground for the hearts, minds and wallets of consumers and pointed out that advertisers who adapt their marketing strategies to align with mobile search scenarios will ultimately win this battle.
Why have mobile search ads become more popular than the desktop market?
According to Nick Gill some of the reasons why the performance of mobile ads is on the rise are the following:
-A combination of explosive user adoption of mobile devices, coupled with favourable performance characteristics for ads, make mobile search an increasingly critical growth opportunity for both Australian advertisers and Google
-Search ads on smart mobile devices also have a lower cost per click (CPC) than desktop ads. This difference in cost, coupled with higher CTR on mobile, creates favourable performance conditions for advertisers and increased demand for mobile ads

Marin software Australia forecasts large advertisers will more than double their mobile search budgets in 2012, spearheading the growth of Google's mobile search business at four to eight times that of their desktop business. Reports on the mobile market performance show that in 2011 Google's share of clicks from mobile devices rose by 132%, while the percentage of advertisers' search ad budgets dedicated to mobile devices increased by 156%.
3D Issue allows you to create digital publications for both HTML5 as well as Flash. This enables users on iPhones, iPads, Android and mobile devices to view your edition.  So, why not consider making the most of your digital editions and reach the growing mobile device users more effectively?