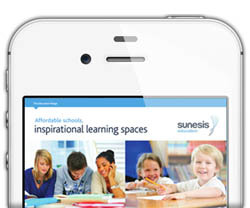 Pew Research Center's Internet & American Life Project released a new report recently which shows that though teaching programs are implementing digital education solutions widely throughout U.S. schools, teachers who serve the lowest income students have more difficulty using digital tools effectively.
Author of the report, Kristen Purcell, Associate Director for Research at the Pew Internet Project says "Digital technologies have become essential instructional tools for the vast majority of teachers in this study yet, teachers whose students are from the lowest income households feel they are at a disadvantage when it comes to using the internet and other digital tools such as cell phones, tablet computers and e-readers to enhance the learning process."
The survey finds that teachers and students actively use digital tools in class and as part of assignments, and a majority of these teachers are satisfied with the technology support they receive from their school. However, the report also reveals a concern about the existence of a "digital divide," that is, a difference in access to technology between high-income and low-income students. Teachers of the lowest income students, this report concludes, face more challenges when bringing digital tools to their classrooms.

Among the teachers surveyed, some key findings include:
•  82% agree with the notion that "Today's digital technologies are leading to greater disparities between affluent and disadvantaged schools and school districts."
•  18% say their students have the access to the tech they need at home.
•  70% of teachers working in the highest income areas say their school does a "good job" providing teachers the resources and support they need to incorporate digital tools in the classroom, compared with 50% of teachers working in the lowest income areas
•  73% of teachers of high income students receive formal training in this area, compared with 60% of teachers of low income students
•  56% of teachers of students from higher income households say they or their students use tablet computers in the learning process, compared with 37% of teachers of the lowest income students
•  55% of teachers of higher income students say they or their students use e-readers in the classroom, compared with 41% teaching in low income areas
•  52% of teachers of upper and upper-middle income students say their students use cell phones to look up information in class, compared with 35% of teachers of the lowest income students

By Linda Daly