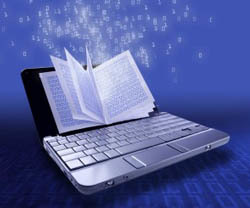 Only last week we learned that more than 500 primary schools around the island of Ireland have signed up for an ambitious programme that will see computers become a natural part of student life. Rolled out as a public private partnership, the "Digital Schools of Distinction" programme hopes to sign up 500 primary schools in its first year.
The Department of Education & Science in Ireland has partnered with Microsoft Ireland and HP Ireland, with both companies providing €300,000 in support during the first year and giving a commitment to stick with the scheme for five years.
This programme is aimed specifically at primary schools. The main objective is to help integrate information and communications technology into the normal school day for 4-12 year olds. Schools that sign up will receive a classroom kit including an HP laptop and Microsoft software including windows 8, Office 365, educational apps and access to specialists in computer-based education.

This initiative will only succeed if the resources made available through this wonderful initiative are there to aid and support the teachers first. Let's face it – they are the ones equipped with the skills to make best use of teaching aids such as IT in the classroom. HP and Microsoft may be the subject expert in this case but the teachers know best how to relate that subject to their younger students. Without a structured training programme for the teachers, where they are given ample exposure to the free software resources and time to familiarise themselves with the packages, then this will be a waste of time. Money has been spent equipping schools with computers in the past but many of them only gather dust.
If we can aim to have an IT literate teaching force in our primary schools around the country then, by default, our children will benefit. It doesn't matter how elaborate the newest software packages are in the K-12 space. The reality is that unless we spend more time and effort training our teaching force then these software packages will remain in their nicely packaged cases, unused. A wonderful initiative to aim this effort at the primary education sector, let's focus on the teachers first!
By Linda Daly