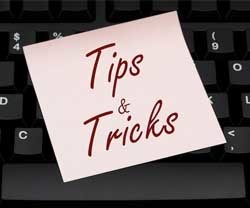 Digital content publishing is one of the most complicated tasks companies face on a daily basis, and having so many external factors affecting the content creation process doesn't make it any easier.
When creating content, not only do you have to think about your targeted reader and their interests, but you also have to stay tuned with all the latest trends in the industry while trying to run a profitable business.
That's why startups and small businesses see content creation as one of the biggest challenges at the beginning of their digital journey.
And that's not all, the way you distribute your content directly affects your overall marketing strategy.
Usually a better digital content publishing strategy results in both a decrease in marketing costs and in an improvement of the company's efficiency.
Targeting, targeting, and… targeting
Before even talking about digital content publishing you need to know who you are publishing for. Without this information, you'll more than likely have some trouble defining a clear content marketing strategy.
Do some research on your market and try to find out what people in your industry are talking about, what your competition is doing and how you could gain the upper hand.
With all that information at your disposal it's time for you to:
• Create a well-defined target group
• Construct a content marketing strategy
Choose The Right Channels
Sometimes a company's main problem is the platform used to distribute the content, not the content itself.
You need to choose channels that support the type of content you're trying to promote, and at the same time make sure that your targeted audience are using them.
If your customers spend most of their time in Twitter publishing infographics on Pinterest will do you no good. This is why research and targeting are so important.
The more information you have, the more accurate your strategy will be and the better results you'll achieve.
Automate the Process
At first sight, high-quality digital content publishing may look like something that is really hard to automate.
However, that doesn't need to be the case. Finding the right channel is essential though. If you find a distribution platform that's both customizable and can support the type of content you're publishing you will be able to save yourself and your team a lot of time and money.
There are platforms that have been built with this purpose and are so easy to use that in a couple of minutes you could have your automated content channel ready for your audience to enjoy.
Digital content publishing doesn't need to be difficult or tricky, just needs to be approached in the right way.
Our Publishing Suite is one of these high end yet affordable digital content publishing platforms that can pretty much automate the whole distribution process. Feel free to give it a try and if you have any questions please send us an email to info@3dissue.com.